Why Are Beverage Stocks The Next Focus For Wall Street? FBEC Worldwide Inc (OTCMKTS:FBEC), Celsius Holdings, Inc. (OTCMKTS:CELH)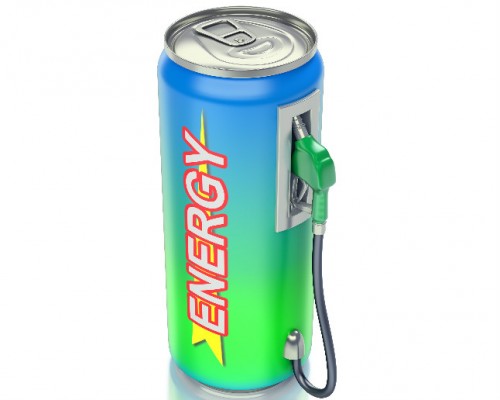 In the United States, hemp is often confused with marijuana since they are both derived from cannabis. The main difference, though, is that hemp does not contain high amounts of THC, the psychoactive ingredient in marijuana that can get one high. The dietary supplement industry can gain a lot from hemp, though, because of a substance called cannabidiol (CBD). CBD has shown nutritional value for decades, but the association it has with marijuana makes it frowned upon in the United States. That is changing now, as hemp begins to gain a better reputation which could lead to a growth in the market. The challenge is not selling hemp to consumers, but creating an industry that supports the cultivation and selling of hemp.
Luckily, some companies are trying to pave the way to a hemp-friendly industry. One of those companies, for instance, is FBEC Worldwide Inc (OTCMKTS:FBEC), which is an innovative beverage company whose main product, the WolfShot™ Hemp Energy™ shot, is infused with CBD. Not only has FBEC Worldwide, Inc. made a proprietary beverage using hemp, but they will also resume selling in on Friday, November 6. Consumers will be able to purchase the energy shot on www.Alibaba.com, www.Ebay.com, and www.WolfEnergyShot.com with more online destinations to be announced. Here is what CEO Jason Spatafora had to say:
 "We are all very excited to get WolfShot™ back online for retail purchase. FBEC's current strategy is one that preserves wholesale & retail distribution for the long term. With that said, online sales are a key component to the revenue equation given the cost that goes into the first round of production. Many of these costs associated with designing, packaging and sourcing ingredients on a large scale have fees that get factored into the first run of any product being made there by increasing the overall cost per unit. Our strategy is one that should potentially reduce our costs and improve upon our margins, giving us far more latitude with the wholesalers/distributors we currently have in place."
FBEC Worldwide Inc (OTCMKTS:FBEC) is also working on developing other e-platforms to carry multiple brands of products that are currently being made not by just FBEC, but other partners that the company is currently in negotiations with. Distribution channels plan to reach dispensaries, gas stations, head shops, and other brick locations. "WolfShot™ is the only hemp infused energy drink on the market that I know of using 100% real hemp juice. Competing products use either hemp seed oil or hemp powder. Hemp juice is derived from the actual hemp plant itself and, therefore, contains phytonutrients that oil and powder do not. When looking at the health benefits of hemp juice versus hemp oil or powder, a comparable analogy would be a shot of wheatgrass compared to a slice of wheat bread," Spatafora added. Over the last three months, FBEC has seen a high of $0.12 and a low of $0.011. That's a difference of 990%. With such a major expansion, FBEC is a great company to watch.
Eanings Review: Rambus Inc. (NASDAQ:RMBS), Revlon Inc (NYSE:REV)
Revlon Inc(NYSE:REV) +2.5% after-hours after announcing that President and CEO Fabian Garcia is stepping down "to pursue other opportunities," and Executive Vice Chair Paul Meister will oversee operations on an interim basis.
REV also says it expects Q4 revenues of $785M, below $801M from the year-earlier quarter but ahead of analyst consensus estimate of $743M, and a $60M-$80M net loss for the quarter due to a charge related to the recent tax law changes.
REV expects Q4 adjusted EBITDA of $110M-$115M vs. $115M analyst consensus.
CFO Chris Peterson also denies rumors that the company is considering a material asset transfer that would shield assets from lenders.
Rambus Inc.(NASDAQ:RMBS) shares are down 5.5% aftermarket following Q4 results that beat revenue estimates and met on EPS. In-line Q1 guidance (under ASC 605 accounting change) has revenue from $94M to $100M (consensus: $100.38M) and EPS from $0.17 to $0.23 (consensus: $0.18).
Revenue breakdown: Royalties, $77.9M (+10% Y/Y); Product, $8.5M (-27%); Contract and other revenue, $15.5M (+2%); Licensing billings, $76.6M (+18%).Key metrics: Non-GAAP operating margin, 31%; total operating expenses, $67.5M; cash and equivalents, $172.2M; cash flow from operations, $33.3M.
ADTRAN, Inc. (NASDAQ:ADTN) Hits New Lows After Issuing disappointing Earnings Forecast
ADTRAN, Inc.(NASDAQ:ADTN) slumped to a 52-week low after forecasting below consensus guidance for Q4, revising its revenue estimate downward  to $125M from $155M-$165M earlier and seeing EPS of ~$0.01; analysts had expected EPS of ~$0.14 and revenue of $161.2M.
ADTN also projects Q1 to come in at roughly the same as Q4, misses analyst consensus of $167.5M.
CEO Tom Stanton says Q4 results have been hurt by a merger-related review, which ADTN expects to be completed in 60-90 days, and slowdown in the spending at a domestic Tier 1 customer.
MKM Partners analyst Michael Genovese believes the customer is CenturyLink (CTL -2%), which accounted for 24% of ADTN's total sales in 2016.
The analyst thinks the weakness should prove temporary, adding that ADTN's performance likely will accelerate into 2019 as the company stands to benefit from 5G spending; MKM trims its ADTN target price to $25 from $27 but keeps its Buy rating.
Big IPO Coming: Celator Pharmaceuticals Inc(NASDAQ:CPXX), Moleculin Biotech's (MBRX)

Today at 10am Eastern, Moleculin Biotech ticker symbol MBRX will debut on the Nasdaq stock exchange and is being considered as one of the most highly anticipated IPO's of 2016 by the street. The excitement and anticipation is arising from many experts saying that Moleculin Biotech's (MBRX) drug annamycin is far superior to Celator Pharmaceuticals Inc(NASDAQ:CPXX) drug daunorubicin.
CPXX which has been bought out by Jazz Pharmaceuticals plc – Ordinary Shares(NASDAQ:JAZZ) for $1.5 Billion Dollars last week, share price ran from $1.6 to $31 in 2 months. Moleculin Biotech's share structure is a 1.5m public float Priced at $6.