U.S Stocks Higher On Monday Create a Spark With These Small Cap Stocks; AEterna Zentaris Inc. (USA) (NASDAQ:AEZS), FBEC Worldwide Inc (OTCMKTS:FBEC), WPCS International Incorporated (NASDAQ:WPCS)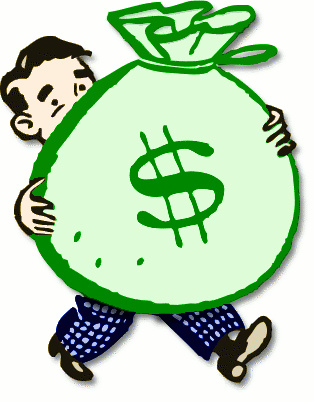 U.S stocks opened higher on Monday as PMI data in different countries signaled to slowing but stabilizing manufacturing activity worldwide, and as healthcare stocks saw their highest levels in weeks. The S&P 500 saw a gain of 15 points, or 0.72% at 2,094.36, the Nasdaq increased 45.33 points, or 0.9%, at 5,099.08. These increases in the bigger markets have ignited a spark as of late for smaller sized companies such as AEterna Zentaris Inc. (USA) (NASDAQ:AEZS), FBEC Worldwide Inc (OTCMKTS:FBEC), and WPCS International Incorporated (NASDAQ:WPCS).
AEterna Zentaris Inc. (USA) (NASDAQ:AEZS) a specialty biopharmaceutical company announced on Monday that the of largely all of its remaining outstanding Series B Common Share Purchase Warrants have decided to exercise all of the estimated 4.1 million Series B Warrants held by them as quickly as practicable at a maximum exercise ratio of approximately 33.23 Common Shares per Series B Warrant in accordance with the alternate cashless exercise feature in such Series B Warrants.
The CEO of the company stated, "With the uncertainty about future additional dilution from the Series B Warrants now substantially resolved, it is time to focus on the fundamentals of this Company, which I believe are very strong. I am excited about the opportunity to create shareholder value with our internally developed products and our growing externally sourced portfolio. We are making significant progress on both fronts. I am looking forward to providing updates regarding our progress during our quarterly conference call on Friday, November 6, 2015." AEZS over the last month has seen gains of 118.82% from lows of $0.0425 to highs of $0.093.
FBEC Worldwide Inc (OTCMKTS:FBEC) a beverage company that has made several corporate changes over the last 90 days announced on Oct. 20th that the company has entered into a Letter of Intent with CBD Globe Distributors. This LOI will help FBEC worldwide distribute the company's Hemp Energy Shot, The WolfShot. FBEC worldwide CEO Jason Spatafora quoted, "Partnering with CBD Globe Distributors is a synergistic and strategic move that greatly benefits both parties, shareholders and the collective brands themselves. I have been actively searching for ways to break into the CBD market in the most efficient & cost effective way possible. I am confident we have done just that by means of a partnership with the team at CBD Globe LTD and the turnkey operation built around the Ma Brand CBD product. This CBD Vaping product has highly refined CBD oil made from hemp grown in the United States. The Ma Brand is already produced, packaged, and ready for distribution. Having this partnership with inventory ready for sale and a team with the capital means to scale up both new & existing products should be very exciting to shareholders." In the last four weeks FBEC has seen a price hike of 55.79% from lows of $0.0278 to highs of $0.4331 in October.
WPCS International Incorporated (NASDAQ:WPCS) a company that specializes in contracting services for communications infrastructure released news on Monday announcing the company has secured $4.7 million in new contracts in the second quarter ended October 31, 2015. Acting CEO Sebastian Giordano stated, "Following this positive news is the fact that we now start Q3 with a deeper operations, sales, business development and acquisitions team focused exclusively on identifying and creating opportunities that we fully expect will profitably drive the top line." WPCS surged off this news this morning and has seen a 52.63% pps increase over the last 10 days from lows of $1.33 to highs on Monday of $2.03.
Eanings Review: Rambus Inc. (NASDAQ:RMBS), Revlon Inc (NYSE:REV)
Revlon Inc(NYSE:REV) +2.5% after-hours after announcing that President and CEO Fabian Garcia is stepping down "to pursue other opportunities," and Executive Vice Chair Paul Meister will oversee operations on an interim basis.
REV also says it expects Q4 revenues of $785M, below $801M from the year-earlier quarter but ahead of analyst consensus estimate of $743M, and a $60M-$80M net loss for the quarter due to a charge related to the recent tax law changes.
REV expects Q4 adjusted EBITDA of $110M-$115M vs. $115M analyst consensus.
CFO Chris Peterson also denies rumors that the company is considering a material asset transfer that would shield assets from lenders.
Rambus Inc.(NASDAQ:RMBS) shares are down 5.5% aftermarket following Q4 results that beat revenue estimates and met on EPS. In-line Q1 guidance (under ASC 605 accounting change) has revenue from $94M to $100M (consensus: $100.38M) and EPS from $0.17 to $0.23 (consensus: $0.18).
Revenue breakdown: Royalties, $77.9M (+10% Y/Y); Product, $8.5M (-27%); Contract and other revenue, $15.5M (+2%); Licensing billings, $76.6M (+18%).Key metrics: Non-GAAP operating margin, 31%; total operating expenses, $67.5M; cash and equivalents, $172.2M; cash flow from operations, $33.3M.
ADTRAN, Inc. (NASDAQ:ADTN) Hits New Lows After Issuing disappointing Earnings Forecast
ADTRAN, Inc.(NASDAQ:ADTN) slumped to a 52-week low after forecasting below consensus guidance for Q4, revising its revenue estimate downward  to $125M from $155M-$165M earlier and seeing EPS of ~$0.01; analysts had expected EPS of ~$0.14 and revenue of $161.2M.
ADTN also projects Q1 to come in at roughly the same as Q4, misses analyst consensus of $167.5M.
CEO Tom Stanton says Q4 results have been hurt by a merger-related review, which ADTN expects to be completed in 60-90 days, and slowdown in the spending at a domestic Tier 1 customer.
MKM Partners analyst Michael Genovese believes the customer is CenturyLink (CTL -2%), which accounted for 24% of ADTN's total sales in 2016.
The analyst thinks the weakness should prove temporary, adding that ADTN's performance likely will accelerate into 2019 as the company stands to benefit from 5G spending; MKM trims its ADTN target price to $25 from $27 but keeps its Buy rating.
Big IPO Coming: Celator Pharmaceuticals Inc(NASDAQ:CPXX), Moleculin Biotech's (MBRX)

Today at 10am Eastern, Moleculin Biotech ticker symbol MBRX will debut on the Nasdaq stock exchange and is being considered as one of the most highly anticipated IPO's of 2016 by the street. The excitement and anticipation is arising from many experts saying that Moleculin Biotech's (MBRX) drug annamycin is far superior to Celator Pharmaceuticals Inc(NASDAQ:CPXX) drug daunorubicin.
CPXX which has been bought out by Jazz Pharmaceuticals plc – Ordinary Shares(NASDAQ:JAZZ) for $1.5 Billion Dollars last week, share price ran from $1.6 to $31 in 2 months. Moleculin Biotech's share structure is a 1.5m public float Priced at $6.