$FBEC Announces Strategic Marketing Campaign & Event Party during Art Basel Festival in Miami Beach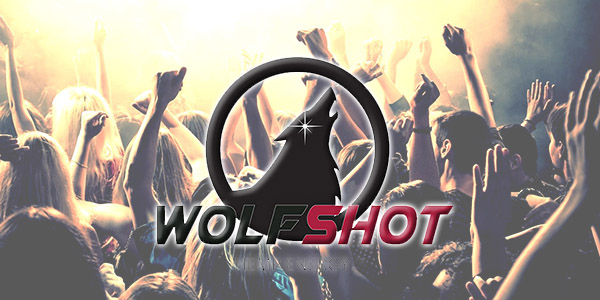 CHEYENNE, WY / ACCESSWIRE / November 19, 2015 / FBEC Worldwide, Inc. (FBEC), a beverage company with intellectual property formulas and marketing capability for the production and distribution of proprietary beverages, announces that the Company will implement a strategic marketing campaign and host an event party during Art Basel in Miami Beach, Florida. Art Basel is the largest art festival in the world as 267 leading art galleries from North America, Latin America, Europe, Asia, and Africa display premier paintings, drawings, sculptures, installations, prints, photography, film, video, and digital art by over 4,000 artists. The festival takes place from December 3-5, 2015.
FBEC has contracted celebrity muralist Jasmine Dearden better known as "Jasnine" to create a mural to artistically represent FBEC's WolfShot(TM) to the roughly 150,000 tourists from the states and abroad that visit Miami specifically for Art Basel. The mural, which has currently started production as of yesterday Wednesday 11/18, is located on the corner of NW 27th street and 5th avenue. This is the most highly trafficked commercial area during Art Basel.
Jasnine is a very well-known and sought-after artist having created murals for celebrities such as Kim Kardashian, Alicia Keys, and Trina. You can visit her websites to see some of her work at http://jas9.ca/ and http://www.ninedesigns.co/. You can also follow her on Instagram at @jas.nine.
FBEC will also have boots on the ground passing out free WolfShots(TM) to the public on December 4 & 5, 2015 in front of the mural. The mural will remain up for exactly one year until the next Art Basel festival in 2016.
In addition, the Company will be hosting a sponsored event party the night of December 5, 2015. Guests will receive free WolfShot(TM) samples and enjoy a night of libations, music, and food. Details on the event party will be announced soon. The Company encourages all shareholders living in the Miami area to come out and experience the Art Basel festival, see the mural, and join them for a night of fun and free WolfShot(TM) at the event after party.
CEO Jason Spatafora said, "Art Basel is one of the most exciting weeks in Miami as it is the unofficial beginning of the South Beach holiday season. It's a showcase of ground breaking artists mixed with celebrities & other cultural influencers. This mural will essentially be an artistic billboard showcasing FBEC's flagship product WolfShot(TM). It will be photographed, tagged, tweeted by both locals and tourists and provide an edgy gorilla marketing platform drawing attention to FBEC's core creation."
About FBEC Worldwide, Inc.
FBEC Worldwide is an innovative beverage company dedicated to offering proprietary products focused towards significant target markets, both domestic and abroad. We are committed to increasing our market size and scope through the optics of creative marketing and most importantly customer satisfaction. Our growth strategies will focus on a number of major initiatives including, unique branding opportunities that will be targeted at key demographic groups, and to develop strong community and distributor relationships.
As we look ahead, FBEC Worldwide will develop and build name brands focused on strong rates of growth within key fundamental consumer groups. Our company is dedicated to becoming a leading developer of name brand beverage alternatives geared specifically towards large, significantly important demographics within major markets.
About Art Basel
At the nexus of North America and Latin America, our Miami Beach show presents artworks from across the globe. Over 250 of the world's leading galleries participate, drawing over 70,000 visitors each year.
With miles of sandy beaches dotted with classic Art Deco architecture, world-class art museums, and a glittering nightlife, Miami Beach ranks among America's most iconic cities. During Art Basel, it embraces the artworld with special exhibitions at museums and galleries across the city, transforming the week into a dense and dynamic cultural event.
Leading galleries from North America, Latin America, Europe, Asia and Africa show work from the masters of Modern and contemporary art, as well as pieces by a new generation of emerging stars. Paintings, sculptures, installations, photographs, films, and editioned works of the highest quality are on display in the main exhibition hall. Ambitious large-scale artworks, film and performance become part of the landscape at nearby beaches, Collins Park and SoundScape Park.
About Jasnine
From the sidewalk to your local boutiques, this muralist by day and fashionista is making her mark throughout the "Magic City" Florida. Jasmine Dearden, better known as Jasnine is a well-known muralist, graffiti artist, fashion and interior designer.
She is the epitome of where hip hop meets fashion with her edgy flair. Jasnine has stayed true to her feminine essence by using her damask pattern as a signature finishing touch. This girly-girl tags with the boys as a respected graffiti artist. Through collaborations, murals, graphic, interior, and fashion designing she has created an extensive repertoire amongst Miami's elite.
Tourists and art lovers alike recognize Jasnine's hip hop and fashion influential portraits throughout Wynwood. Her murals of rapper Trina, socialite Yes Julez, and Marilyn Monroe, to name a few, have buzzed around social media. With well over 10,000 social media followers and fans she seizes the attention of the millennials and the true definition of a quadruple threat.
Her urban clothing brand, Nine Designs, has hit the Miami fashion scene this summer with custom prints. Inspired by hip hop, Jasnine's designs appeal to the urban community and reflects her desire to collaborate with companies that share similar visions for the fashion and art industry like Diamond Co., Nike and Chanel.
Safe Harbor for Forward-Looking Statements: This news release includes forward-looking statements. While these statements are made to convey to the public the company's progress, business opportunities and growth prospects, readers are cautioned that such forward-looking statements represent management's opinion. Whereas management believes such representations to be true and accurate based on information and data available to the company at this time, actual results may differ materially from those described. The Company's operations and business prospects are always subject to risk and uncertainties. Important factors that may cause actual results to differ are and will be set forth in the company's periodic filings with the U.S. Securities and Exchange Commission.
Investors Contact
Joe Sirianni
MIDAM Ventures LLC
(305) 707-7018
jsirianni@MidamIr.com
www.MIDAMIr.com
SOURCE: FBEC Worldwide, Inc.
Eanings Review: Rambus Inc. (NASDAQ:RMBS), Revlon Inc (NYSE:REV)
Revlon Inc(NYSE:REV) +2.5% after-hours after announcing that President and CEO Fabian Garcia is stepping down "to pursue other opportunities," and Executive Vice Chair Paul Meister will oversee operations on an interim basis.
REV also says it expects Q4 revenues of $785M, below $801M from the year-earlier quarter but ahead of analyst consensus estimate of $743M, and a $60M-$80M net loss for the quarter due to a charge related to the recent tax law changes.
REV expects Q4 adjusted EBITDA of $110M-$115M vs. $115M analyst consensus.
CFO Chris Peterson also denies rumors that the company is considering a material asset transfer that would shield assets from lenders.
Rambus Inc.(NASDAQ:RMBS) shares are down 5.5% aftermarket following Q4 results that beat revenue estimates and met on EPS. In-line Q1 guidance (under ASC 605 accounting change) has revenue from $94M to $100M (consensus: $100.38M) and EPS from $0.17 to $0.23 (consensus: $0.18).
Revenue breakdown: Royalties, $77.9M (+10% Y/Y); Product, $8.5M (-27%); Contract and other revenue, $15.5M (+2%); Licensing billings, $76.6M (+18%).Key metrics: Non-GAAP operating margin, 31%; total operating expenses, $67.5M; cash and equivalents, $172.2M; cash flow from operations, $33.3M.
ADTRAN, Inc. (NASDAQ:ADTN) Hits New Lows After Issuing disappointing Earnings Forecast
ADTRAN, Inc.(NASDAQ:ADTN) slumped to a 52-week low after forecasting below consensus guidance for Q4, revising its revenue estimate downward  to $125M from $155M-$165M earlier and seeing EPS of ~$0.01; analysts had expected EPS of ~$0.14 and revenue of $161.2M.
ADTN also projects Q1 to come in at roughly the same as Q4, misses analyst consensus of $167.5M.
CEO Tom Stanton says Q4 results have been hurt by a merger-related review, which ADTN expects to be completed in 60-90 days, and slowdown in the spending at a domestic Tier 1 customer.
MKM Partners analyst Michael Genovese believes the customer is CenturyLink (CTL -2%), which accounted for 24% of ADTN's total sales in 2016.
The analyst thinks the weakness should prove temporary, adding that ADTN's performance likely will accelerate into 2019 as the company stands to benefit from 5G spending; MKM trims its ADTN target price to $25 from $27 but keeps its Buy rating.
Big IPO Coming: Celator Pharmaceuticals Inc(NASDAQ:CPXX), Moleculin Biotech's (MBRX)

Today at 10am Eastern, Moleculin Biotech ticker symbol MBRX will debut on the Nasdaq stock exchange and is being considered as one of the most highly anticipated IPO's of 2016 by the street. The excitement and anticipation is arising from many experts saying that Moleculin Biotech's (MBRX) drug annamycin is far superior to Celator Pharmaceuticals Inc(NASDAQ:CPXX) drug daunorubicin.
CPXX which has been bought out by Jazz Pharmaceuticals plc – Ordinary Shares(NASDAQ:JAZZ) for $1.5 Billion Dollars last week, share price ran from $1.6 to $31 in 2 months. Moleculin Biotech's share structure is a 1.5m public float Priced at $6.