Marijuana Stocks Reap Benefits as Wall Street Edges Higher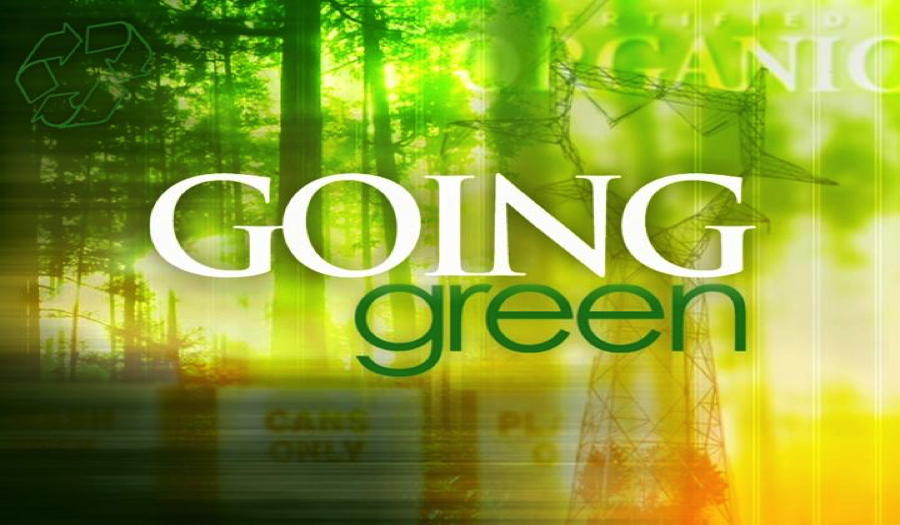 Wall Street edged higher on Wednesday as investors evaluated earnings ahead of a statement from the United States Federal Reserve that could give hints in regards to the timing of the interest rate hike. Investors are directing their attention on the outcome of the Fed's two-day policy meeting with markets torn on whether it will take a hawkish or dovish stance. It's projected that there will be no action taken on rates this week. U.S interest rates have remained near zero for nearly 10 years and the Fed has stated it will increase rates once it sees a continued recovery in the economy. There have been rumors that the Fed will raise interest rates sometime around September of this year. Now with that being said, one particular space in the market has seen positive affects from Wall Street moving higher it's the popular Cannabis space. Cannabis stocks have gained considerable momentum in the last couple of months, as cannabis in the world remains a big talking point for politicians and lawmakers. FBEC Worldwide Inc (OTCMKTS:FBEC), Terra Tech Corp (OTCMKTS:TRTC) and CannaVEST Corp (OTCMKTS:CANV) have been in the spotlight for investors as of late.
FBEC Worldwide Inc (OTCMKTS:FBEC) is an innovative beverage company that specializes in HEMP infused energy shots and additional neutraceuticals. The company will launch its first signature HEMP infused energy shot called the WolfShot on August 1st of this year. On Wednesday the CEO issued a shareholders update discussing the launch of the new product as well as the company's efforts to update their filings and stay under SEC Reporting guidelines. The company recently up-listed to the OTCQB last week. Next the company is currently in the closing process of a distribution contract with Colorado-based JSB Distribution Company to assist in places its product in more than 1000 targeted stores that range from independent C-stores to smoke shops and gas stations within the next 30 days. FBEC is currently trading between $0.08-$0.10 over the last couple of weeks.
Terra Tech Corp (OTCMKTS:TRTC) announced on Wednesday through its subsidiary Edible Garden, an urban agriculture company, they will expand their line of naturally grown living produce to approximately 182 Stop & Shop grocery stores throughout the Northeast. COO Ken Vande Vrede, stated, ""This is a huge success, we have been working for close to a year to get our products into Stop & Shop," he then continued with, "So many retailers are now in support of local farmers, helping create local jobs, and investing in their local communities, which has led to rapid Edible Garden brand expansion. The division is now cash flow positive and we are excited that our fundamentals are beginning to shape up." TRTC over the last 10 days has seen a price increase of 132.70% from lows of $0.0795 to highs on Wednesday of $0.185.
CannaVEST Corp (OTCMKTS:CANV) a leading manufacturer and distributor of hemp-derived Cannabidiol (CBD) oil products announced on Wednesday morning that the company has finally settled its ongoing litigation with Medical Marijuana Inc (OTCMKTS:MJNA). The company's Chairman and CEO, Michael Mona, Jr., said, "We are very pleased to achieve a full and final settlement of the litigation between CannaVest and Medical Marijuana, Inc. We believe the terms of the settlement are positive for our stockholders, and having this matter resolved allows us to avoid the cost of litigation going forward and focus on executing our growth strategy." Over the last week CANV has seen a 100% increase from lows of $0.725 to highs on Wednesday of $1.45.
Eanings Review: Rambus Inc. (NASDAQ:RMBS), Revlon Inc (NYSE:REV)
Revlon Inc(NYSE:REV) +2.5% after-hours after announcing that President and CEO Fabian Garcia is stepping down "to pursue other opportunities," and Executive Vice Chair Paul Meister will oversee operations on an interim basis.
REV also says it expects Q4 revenues of $785M, below $801M from the year-earlier quarter but ahead of analyst consensus estimate of $743M, and a $60M-$80M net loss for the quarter due to a charge related to the recent tax law changes.
REV expects Q4 adjusted EBITDA of $110M-$115M vs. $115M analyst consensus.
CFO Chris Peterson also denies rumors that the company is considering a material asset transfer that would shield assets from lenders.
Rambus Inc.(NASDAQ:RMBS) shares are down 5.5% aftermarket following Q4 results that beat revenue estimates and met on EPS. In-line Q1 guidance (under ASC 605 accounting change) has revenue from $94M to $100M (consensus: $100.38M) and EPS from $0.17 to $0.23 (consensus: $0.18).
Revenue breakdown: Royalties, $77.9M (+10% Y/Y); Product, $8.5M (-27%); Contract and other revenue, $15.5M (+2%); Licensing billings, $76.6M (+18%).Key metrics: Non-GAAP operating margin, 31%; total operating expenses, $67.5M; cash and equivalents, $172.2M; cash flow from operations, $33.3M.
ADTRAN, Inc. (NASDAQ:ADTN) Hits New Lows After Issuing disappointing Earnings Forecast
ADTRAN, Inc.(NASDAQ:ADTN) slumped to a 52-week low after forecasting below consensus guidance for Q4, revising its revenue estimate downward  to $125M from $155M-$165M earlier and seeing EPS of ~$0.01; analysts had expected EPS of ~$0.14 and revenue of $161.2M.
ADTN also projects Q1 to come in at roughly the same as Q4, misses analyst consensus of $167.5M.
CEO Tom Stanton says Q4 results have been hurt by a merger-related review, which ADTN expects to be completed in 60-90 days, and slowdown in the spending at a domestic Tier 1 customer.
MKM Partners analyst Michael Genovese believes the customer is CenturyLink (CTL -2%), which accounted for 24% of ADTN's total sales in 2016.
The analyst thinks the weakness should prove temporary, adding that ADTN's performance likely will accelerate into 2019 as the company stands to benefit from 5G spending; MKM trims its ADTN target price to $25 from $27 but keeps its Buy rating.
Big IPO Coming: Celator Pharmaceuticals Inc(NASDAQ:CPXX), Moleculin Biotech's (MBRX)

Today at 10am Eastern, Moleculin Biotech ticker symbol MBRX will debut on the Nasdaq stock exchange and is being considered as one of the most highly anticipated IPO's of 2016 by the street. The excitement and anticipation is arising from many experts saying that Moleculin Biotech's (MBRX) drug annamycin is far superior to Celator Pharmaceuticals Inc(NASDAQ:CPXX) drug daunorubicin.
CPXX which has been bought out by Jazz Pharmaceuticals plc – Ordinary Shares(NASDAQ:JAZZ) for $1.5 Billion Dollars last week, share price ran from $1.6 to $31 in 2 months. Moleculin Biotech's share structure is a 1.5m public float Priced at $6.