Penny Stocks On The Move: Terra Tech Corp (OTCMKTS:TRTC), Linn Energy LLC (NASDAQ:LINE), LinnCo LLC (NASDAQ:LNCO), Inventergy Global Inc (NASDAQ:INVT)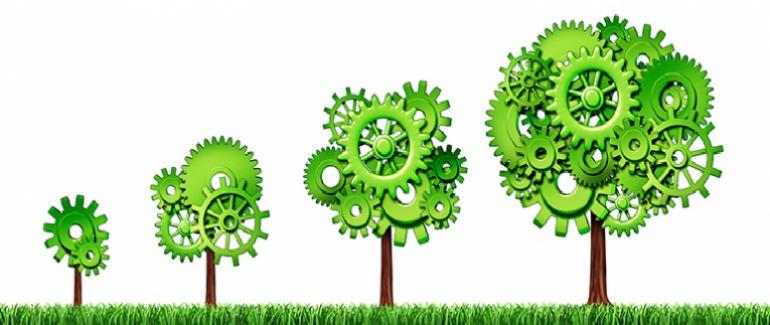 Daily Stock Reporter is issuing a report on four stocks to watch. Terra Tech Corp (OTCMKTS:TRTC), Linn Energy LLC (NASDAQ:LINE), LinnCo LLC (NASDAQ:LNCO), and Inventergy Global Inc (NASDAQ:INVT) have been added to our watch list today. Continue reading to find out why. – To get daily alerts on top stocks on the OTC, Nasdaq and NYSE subscribe to our newsletter at DailyStockReporter.com.
Terra Tech Corp (OTCMKTS:TRTC) announced today (4/5) that it has launched a new line of pre-filled, IVXX-branded medical cannabis cartridges. According to the company, an initial order for approximately $170,000, or 10,000 units, has been received from one of Terra Tech's distributors. Terra Tech Corp., through its wholly-owned subsidiary GrowOp Technology, specializes in controlled environment agricultural technologies. Since hitting lows on March 21 of $0.2162, shares of TRTC have increased in price by as much as 53% following morning highs on Tuesday April 5th of $0.33
Stay Informed and Up To Date On The Hottest Small Cap Nasdaq & OTC Plays. Get Them Here.
Linn Energy LLC (NASDAQ:LINE) recently announced in March that LinnCo has commenced an offer to exchange each outstanding unit of LINN Energy, LLC for one LinnCo share. According to the company, the purpose of the Exchange Offer is to permit holders of LINN units to maintain their economic interest in LINN through LinnCo, an entity that is taxed as a corporation rather than a partnership, which may allow LINN unitholders to avoid future allocations of taxable income and loss, including cancellation of debt income, that could result from future debt restructurings or other strategic transactions by LINN. On Tuesday morning the stock saw an increase in piece an volume. Shares of LINE traded as high as $0.3498 and were up as much as 29.5% from the opening bell price.
Enjoy picks like this? Get These Alerts and More on top small cap Companies before They Rally, Text the phrase "StockAlerts" to 635-66
LinnCo LLC (NASDAQ:LNCO) is also part of the above mentioned exchange agreement. On Tuesday shares of LNCO also increased in price and volume.  The company's stock hit highs of $0.335 after opening the day at 0.2621.  This was an overall move of 28% before the lunch hour.  With regard to the exchange agreement, LinnCo stated that it believes that many LINN unitholders may benefit by participating in the Exchange Offer.  However, because the tax situation of each LINN unitholder is unique, LinnCo recommended that each LINN unitholder consult with such unitholder's own individual tax advisor to determine whether it is in such unitholder's best interest to participate in the Exchange Offer.
Stay Informed and Up To Date On The Hottest Small Cap Stocks; Free To Join Now.
Inventergy Global Inc (NASDAQ:INVT) increased by more than 65% on Tuesday compared to its previous close on Monday (4/4) of $1.98.  The company reported its annual results on April 4.  Revenue of $4,888,302 for the twelve months ended December 31, 2015 was up 580% compared to the same period in the prior year. According to the company, the increase was due to the Company's successful sale of two patent families for $4 million, patent licensing and litigation settlement contracts, which totaled $603,571 and access control security product/service lines acquired in the merger of $284,731.
Small Cap Stock Alerts: Get Them straight to your Cell Phone. To Receive Our Winning Small Cap Stock Alerts For Free, text "StockAlerts" to 63566.
ABOUT US:
www.DailyStockReporter.com monitors and scans the markets for stock related signals as well as any external factors that might bring trading opportunities. Through a vast network of IR professionals www.DailyStockReporter.com is often in the know of several large investor awareness campaigns being deployed.
Timing is everything when trading Penny Stocks. You can subscribe to the www.DailyStockReporter.com newsletter and start receiving daily alerts. To subscribe by phone and receive messages directly to a mobile phone, text the phrase "StockAlerts" to 63566.
Legal Disclaimer
Except for the historical information presented herein, matters discussed in this article contain forward-looking statements that are subject to certain risks and uncertainties that could cause actual results to differ materially from any future results, performance or achievements expressed or implied by such statements.
EGM FIRM INC which owns www.DailyStockReporter.com, is not registered with any financial or securities regulatory authority, and does not provide nor claims to provide investment advice or recommendations to readers of this release.
EGM FIRM INC, which owns www.DailyStockReporter.com, may from time to time have a position in the securities mentioned herein and may increase or decrease such positions without notice. For making specific investment decisions, readers should seek their own advice.
EGM FIRM INC which owns www.DailyStockReporter.com, may be compensated for its services in the form of cash-based compensation or equity securities in the companies it writes about, or a combination of the two.
CONTACT:
Company: DailyStockReporter.com
Contact Email: news@dailystockreporter.com
Eanings Review: Rambus Inc. (NASDAQ:RMBS), Revlon Inc (NYSE:REV)
Revlon Inc(NYSE:REV) +2.5% after-hours after announcing that President and CEO Fabian Garcia is stepping down "to pursue other opportunities," and Executive Vice Chair Paul Meister will oversee operations on an interim basis.
REV also says it expects Q4 revenues of $785M, below $801M from the year-earlier quarter but ahead of analyst consensus estimate of $743M, and a $60M-$80M net loss for the quarter due to a charge related to the recent tax law changes.
REV expects Q4 adjusted EBITDA of $110M-$115M vs. $115M analyst consensus.
CFO Chris Peterson also denies rumors that the company is considering a material asset transfer that would shield assets from lenders.
Rambus Inc.(NASDAQ:RMBS) shares are down 5.5% aftermarket following Q4 results that beat revenue estimates and met on EPS. In-line Q1 guidance (under ASC 605 accounting change) has revenue from $94M to $100M (consensus: $100.38M) and EPS from $0.17 to $0.23 (consensus: $0.18).
Revenue breakdown: Royalties, $77.9M (+10% Y/Y); Product, $8.5M (-27%); Contract and other revenue, $15.5M (+2%); Licensing billings, $76.6M (+18%).Key metrics: Non-GAAP operating margin, 31%; total operating expenses, $67.5M; cash and equivalents, $172.2M; cash flow from operations, $33.3M.
ADTRAN, Inc. (NASDAQ:ADTN) Hits New Lows After Issuing disappointing Earnings Forecast
ADTRAN, Inc.(NASDAQ:ADTN) slumped to a 52-week low after forecasting below consensus guidance for Q4, revising its revenue estimate downward  to $125M from $155M-$165M earlier and seeing EPS of ~$0.01; analysts had expected EPS of ~$0.14 and revenue of $161.2M.
ADTN also projects Q1 to come in at roughly the same as Q4, misses analyst consensus of $167.5M.
CEO Tom Stanton says Q4 results have been hurt by a merger-related review, which ADTN expects to be completed in 60-90 days, and slowdown in the spending at a domestic Tier 1 customer.
MKM Partners analyst Michael Genovese believes the customer is CenturyLink (CTL -2%), which accounted for 24% of ADTN's total sales in 2016.
The analyst thinks the weakness should prove temporary, adding that ADTN's performance likely will accelerate into 2019 as the company stands to benefit from 5G spending; MKM trims its ADTN target price to $25 from $27 but keeps its Buy rating.
Big IPO Coming: Celator Pharmaceuticals Inc(NASDAQ:CPXX), Moleculin Biotech's (MBRX)

Today at 10am Eastern, Moleculin Biotech ticker symbol MBRX will debut on the Nasdaq stock exchange and is being considered as one of the most highly anticipated IPO's of 2016 by the street. The excitement and anticipation is arising from many experts saying that Moleculin Biotech's (MBRX) drug annamycin is far superior to Celator Pharmaceuticals Inc(NASDAQ:CPXX) drug daunorubicin.
CPXX which has been bought out by Jazz Pharmaceuticals plc – Ordinary Shares(NASDAQ:JAZZ) for $1.5 Billion Dollars last week, share price ran from $1.6 to $31 in 2 months. Moleculin Biotech's share structure is a 1.5m public float Priced at $6.