U.S. Jobs Report Has Not Affected These Stocks: Holiday Island Holdings Inc (OTCMKTS:HIHI), Sierra Resource Group Inc (OTCMKTS:SIRG), Global Equity International Inc (OTCBB:GEQU), Cell MedX Corp (OTCBB:CMXC)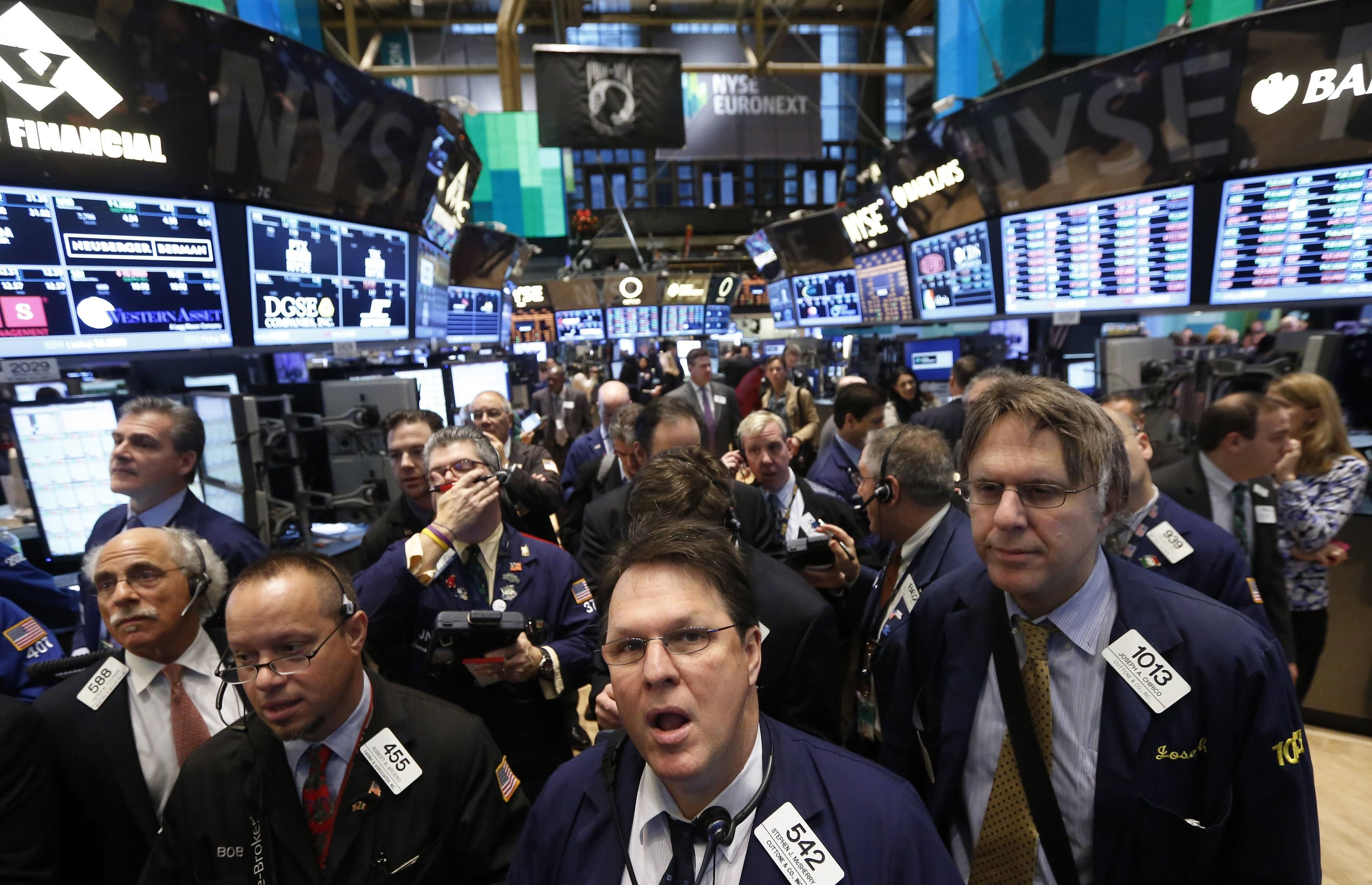 If you haven't heard, the US August Jobs numbers came in and if ever there was a shortfall, it was recognizable today. Expectations on the street were in the ball-park of 220,000 non farm jobs but when the raw data came in, the report showed a deficit of more than 40,000 jobs. The August numbers came in around 173,000 new jobs created during the month. Unfortunately for large cap stocks, this did not bode well. Johnson & Johnson (NYSE:JNJ), Microsoft Corporation (NASDAQ:MSFT), and even Netflix, Inc. (NASDAQ:NFLX) fell by more than 2% by the time the lunch hour rolled in on Friday. As of 11:30AM EST the Nasdaq, S&P 500, and DJIA all showed negative price movement.
Despite these losses and the drop in U.S. jobs numbers, traders have found opportunity in higher volatile markets like that of forex, futures as well as penny stocks. Holiday Island Holdings Inc (OTCMKTS:HIHI), Sierra Resource Group Inc (OTCMKTS:SIRG), Global Equity International Inc (OTCBB:GEQU), and Cell MedX Corp (OTCBB:CMXC)
Holiday Island Holdings, Inc. an emerging small cap company, is currently making progress to acquire particular income producing commercial and residential properties located in Arkansas. The company's most recent press release announcing that the company is in the works talking with a large Kansas- based developer on the shopping center funding valued at $10,000,000. Over the last month HIHI has seen a price increase of 400% from lows of $0.0001 to highs of $0.0005. On Friday HIHI jumped 100% from an opening price of $0.0002 to a days high of $0.0004.
Sierra Resource Group Inc. a company that engages in the exploration, discovery, and development of mineral resource properties has seen continued momentum over the last couple of weeks. Increased trading volume has seen to be the driving force for the stock's 1550% over the last month. SIRG has seen lows of $0.0006 back in early August to highs of $0.0099. The stock is currently trading between $0.0016-$0.0019 as of Friday.
Global Equity International, Inc. and its fully owned subsidiary Global Equity Partners Plc., a specialist consultancy firm announced on Friday the company will reapply for OTCQB listing status, once the Company's closing bid builds at $0.01 or higher. Prior to the most recent press release the company also announced they have signed a consulting agreement with Advanced Imaging Projects. The CEO stated, "AIP has a unique and specialist business that we find very interesting. They have thought through their business model in fine detail and represent a company built on solid plans and aspirations. We will, over time, seek to help AIP establish their products in the Middle Eastern market from Dubai, which offers a huge potential customer base, coupled with ruling family decree to build on their current healthcare facilities. We believe AIP will become one of the market leaders in its sector in a very short space of time and look forward to the long and prosperous journey ahead we are all embarking on." GEQU over the last 60 days has seen price per share spike of 850% from lows back in July of $0.0014 to highs on Friday of $0.0133.
Cell MedX Corp. a development stage company focused on the discovery, development and commercialization of therapeutic devices for patients with diabetes has seen an increase in trading activity this past week. The company is looking to take a different approach to diabetes treatment that could essentially innovate a new category in the space. Last year, the company bought the rights to a proprietary micro current technology called eBalance that will improve diabetic metabolic markers and lessen the need for insulin, while helping the long-term prognosis for the rising number afflicted with the condition. CMXC over the last 30 days has seen a hike of 126% from lows of $0.15 to highs of $0.34. The stock is currently seeing trading levels between $0.18-$0.21.
Eanings Review: Rambus Inc. (NASDAQ:RMBS), Revlon Inc (NYSE:REV)
Revlon Inc(NYSE:REV) +2.5% after-hours after announcing that President and CEO Fabian Garcia is stepping down "to pursue other opportunities," and Executive Vice Chair Paul Meister will oversee operations on an interim basis.
REV also says it expects Q4 revenues of $785M, below $801M from the year-earlier quarter but ahead of analyst consensus estimate of $743M, and a $60M-$80M net loss for the quarter due to a charge related to the recent tax law changes.
REV expects Q4 adjusted EBITDA of $110M-$115M vs. $115M analyst consensus.
CFO Chris Peterson also denies rumors that the company is considering a material asset transfer that would shield assets from lenders.
Rambus Inc.(NASDAQ:RMBS) shares are down 5.5% aftermarket following Q4 results that beat revenue estimates and met on EPS. In-line Q1 guidance (under ASC 605 accounting change) has revenue from $94M to $100M (consensus: $100.38M) and EPS from $0.17 to $0.23 (consensus: $0.18).
Revenue breakdown: Royalties, $77.9M (+10% Y/Y); Product, $8.5M (-27%); Contract and other revenue, $15.5M (+2%); Licensing billings, $76.6M (+18%).Key metrics: Non-GAAP operating margin, 31%; total operating expenses, $67.5M; cash and equivalents, $172.2M; cash flow from operations, $33.3M.
ADTRAN, Inc. (NASDAQ:ADTN) Hits New Lows After Issuing disappointing Earnings Forecast
ADTRAN, Inc.(NASDAQ:ADTN) slumped to a 52-week low after forecasting below consensus guidance for Q4, revising its revenue estimate downward  to $125M from $155M-$165M earlier and seeing EPS of ~$0.01; analysts had expected EPS of ~$0.14 and revenue of $161.2M.
ADTN also projects Q1 to come in at roughly the same as Q4, misses analyst consensus of $167.5M.
CEO Tom Stanton says Q4 results have been hurt by a merger-related review, which ADTN expects to be completed in 60-90 days, and slowdown in the spending at a domestic Tier 1 customer.
MKM Partners analyst Michael Genovese believes the customer is CenturyLink (CTL -2%), which accounted for 24% of ADTN's total sales in 2016.
The analyst thinks the weakness should prove temporary, adding that ADTN's performance likely will accelerate into 2019 as the company stands to benefit from 5G spending; MKM trims its ADTN target price to $25 from $27 but keeps its Buy rating.
Big IPO Coming: Celator Pharmaceuticals Inc(NASDAQ:CPXX), Moleculin Biotech's (MBRX)

Today at 10am Eastern, Moleculin Biotech ticker symbol MBRX will debut on the Nasdaq stock exchange and is being considered as one of the most highly anticipated IPO's of 2016 by the street. The excitement and anticipation is arising from many experts saying that Moleculin Biotech's (MBRX) drug annamycin is far superior to Celator Pharmaceuticals Inc(NASDAQ:CPXX) drug daunorubicin.
CPXX which has been bought out by Jazz Pharmaceuticals plc – Ordinary Shares(NASDAQ:JAZZ) for $1.5 Billion Dollars last week, share price ran from $1.6 to $31 in 2 months. Moleculin Biotech's share structure is a 1.5m public float Priced at $6.