Volume Alert: Cyclacel Pharmaceuticals Inc(NASDAQ:CYCC), Amgen Inc. (NASDAQ:AMGN), bluebird bio, Inc. (NASDAQ:BLUE)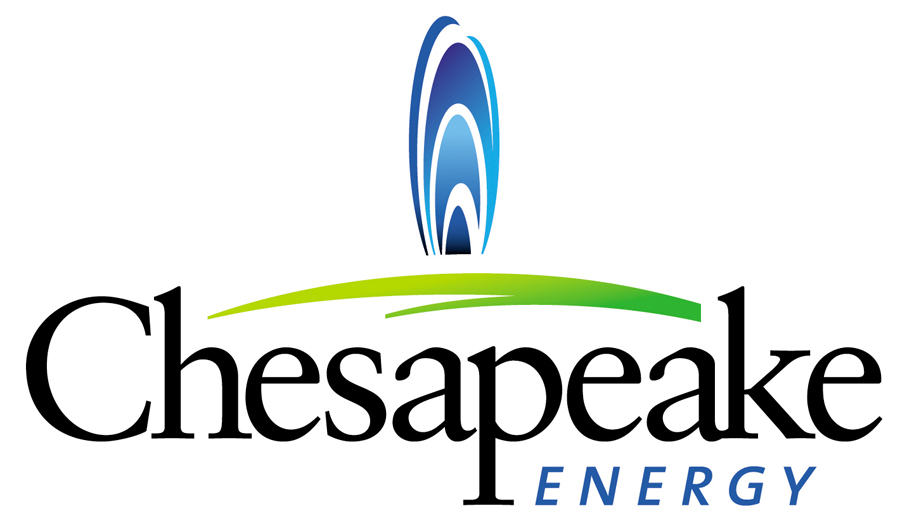 Lakeway, NY — (US MARKET BUZZ) — 12/17/2014— thenextbigtrade.com, an investment community with a special focus on updating investors with recent news on the U.S. stock market about the small and penny stocks, issues news alert on Cyclacel Pharmaceuticals Inc(NASDAQ:CYCC), Amgen Inc. (NASDAQ:AMGN), bluebird bio, Inc. (NASDAQ:BLUE).
Cyclacel Pharmaceuticals Inc(NASDAQ:CYCC)'s shares plunged 70.32% to $0.82. The company on Dec. 16 announced enrollment of 486 patients, continuation to final analysis and recommendations of the independent Data and Safety Monitoring Board (DSMB) of the Company's Phase 3 SEAMLESS study of oral sapacitabine capsules in acute myeloid leukemia (AML). All patients will continue to be followed up until mature data become available for final analysis. The DSMB conducted its planned interim analysis for futility after 247 events and the final safety review of 470 randomized patients. The DSMB found no safety concerns. However, the planned futility boundary has been crossed and the DSMB determined that based on available interim data, it would be unlikely for the study to reach statistically significant improvement in survival.
Should Investors Buy CYCC After The Recent Development? Find Out Here
Amgen Inc. (NASDAQ:AMGN)'s shares gained 0.31% to $160.10. Amgen and AstraZeneca (AZN) on Dec. 11 announced that additional results from AMAGINE-1TM, a pivotal, multi-arm Phase 3 trial evaluating two doses of brodalumab in patients with moderate-to-severe plaque psoriasis will be presented at the Psoriasis: From Gene to Clinic International Congress in London on Saturday, Dec. 13, 2014, at 11:20 a.m. GMT (Abstract FC30). Brodalumab is the only investigational treatment in development that binds to the interleukin-17 (IL-17) receptor and inhibits inflammatory signaling by blocking the binding of several IL-17 cytokines (A, F and A/F) to the receptor. The IL-17 receptor and cytokine family play a central role in the development and clinical manifestations of plaque psoriasis.
Is AMGN Going To Rise or Fall After Today's Price Action? Find Out Here
bluebird bio, Inc. (NASDAQ:BLUE)'s stock declined 1.29% to $85.11. The company on Dec. 15 announced the pricing of an underwritten public offering of 2,650,000 shares of its common stock at a public offering price of $85.00 per share, before underwriting discounts. In addition, bluebird bio has granted the underwriters a 30-day option to purchase from it up to an additional 397,500 shares of common stock. BofA Merrill Lynch and Cowen and Company are acting as joint book-running managers of the proposed offering. SunTrust Robinson Humphrey, Wedbush PacGrow Life Sciences and Roth Capital Partners are acting as co-managers. The offering is expected to close on or about December 19, 2014, subject to customary closing conditions.
Can Traders Buy BLUE After The Solid Rally? Get Free Trend Analysis Here
About thenextbigtrade.com
thenextbigtrade.com is engaged in providing the most up to date and useful information on Microcap Stocks poised to breakout. thenextbigtrade.com also provides investors with trend analysis, detailed company profiles, and most importantly a much needed "informational edge" which can be used as a tool for making investment decisions. To Receive Instant updates in the inbox, readers are advised to sign up for free at Specialpennystockalert.com.
Disclaimer
The assembled information disseminated by thenextbigtrade.com is for information purposes only, and is neither a solicitation to buy nor an offer to sell securities. thenextbigtrade.com does expect that investors will buy and sell securities based on information assembled and presented in thenextbigtrade.com. PLEASE always do your own due diligence, and consult your financial advisor.
Eanings Review: Rambus Inc. (NASDAQ:RMBS), Revlon Inc (NYSE:REV)
Revlon Inc(NYSE:REV) +2.5% after-hours after announcing that President and CEO Fabian Garcia is stepping down "to pursue other opportunities," and Executive Vice Chair Paul Meister will oversee operations on an interim basis.
REV also says it expects Q4 revenues of $785M, below $801M from the year-earlier quarter but ahead of analyst consensus estimate of $743M, and a $60M-$80M net loss for the quarter due to a charge related to the recent tax law changes.
REV expects Q4 adjusted EBITDA of $110M-$115M vs. $115M analyst consensus.
CFO Chris Peterson also denies rumors that the company is considering a material asset transfer that would shield assets from lenders.
Rambus Inc.(NASDAQ:RMBS) shares are down 5.5% aftermarket following Q4 results that beat revenue estimates and met on EPS. In-line Q1 guidance (under ASC 605 accounting change) has revenue from $94M to $100M (consensus: $100.38M) and EPS from $0.17 to $0.23 (consensus: $0.18).
Revenue breakdown: Royalties, $77.9M (+10% Y/Y); Product, $8.5M (-27%); Contract and other revenue, $15.5M (+2%); Licensing billings, $76.6M (+18%).Key metrics: Non-GAAP operating margin, 31%; total operating expenses, $67.5M; cash and equivalents, $172.2M; cash flow from operations, $33.3M.
ADTRAN, Inc. (NASDAQ:ADTN) Hits New Lows After Issuing disappointing Earnings Forecast
ADTRAN, Inc.(NASDAQ:ADTN) slumped to a 52-week low after forecasting below consensus guidance for Q4, revising its revenue estimate downward  to $125M from $155M-$165M earlier and seeing EPS of ~$0.01; analysts had expected EPS of ~$0.14 and revenue of $161.2M.
ADTN also projects Q1 to come in at roughly the same as Q4, misses analyst consensus of $167.5M.
CEO Tom Stanton says Q4 results have been hurt by a merger-related review, which ADTN expects to be completed in 60-90 days, and slowdown in the spending at a domestic Tier 1 customer.
MKM Partners analyst Michael Genovese believes the customer is CenturyLink (CTL -2%), which accounted for 24% of ADTN's total sales in 2016.
The analyst thinks the weakness should prove temporary, adding that ADTN's performance likely will accelerate into 2019 as the company stands to benefit from 5G spending; MKM trims its ADTN target price to $25 from $27 but keeps its Buy rating.
Big IPO Coming: Celator Pharmaceuticals Inc(NASDAQ:CPXX), Moleculin Biotech's (MBRX)

Today at 10am Eastern, Moleculin Biotech ticker symbol MBRX will debut on the Nasdaq stock exchange and is being considered as one of the most highly anticipated IPO's of 2016 by the street. The excitement and anticipation is arising from many experts saying that Moleculin Biotech's (MBRX) drug annamycin is far superior to Celator Pharmaceuticals Inc(NASDAQ:CPXX) drug daunorubicin.
CPXX which has been bought out by Jazz Pharmaceuticals plc – Ordinary Shares(NASDAQ:JAZZ) for $1.5 Billion Dollars last week, share price ran from $1.6 to $31 in 2 months. Moleculin Biotech's share structure is a 1.5m public float Priced at $6.