Smartphone Tech, App Development Spur Investment Interest; Mobile Lads Corp (OTCBB:MOBO), Apple Inc. (NASDAQ:AAPL), HP Inc (NYSE:HPQ)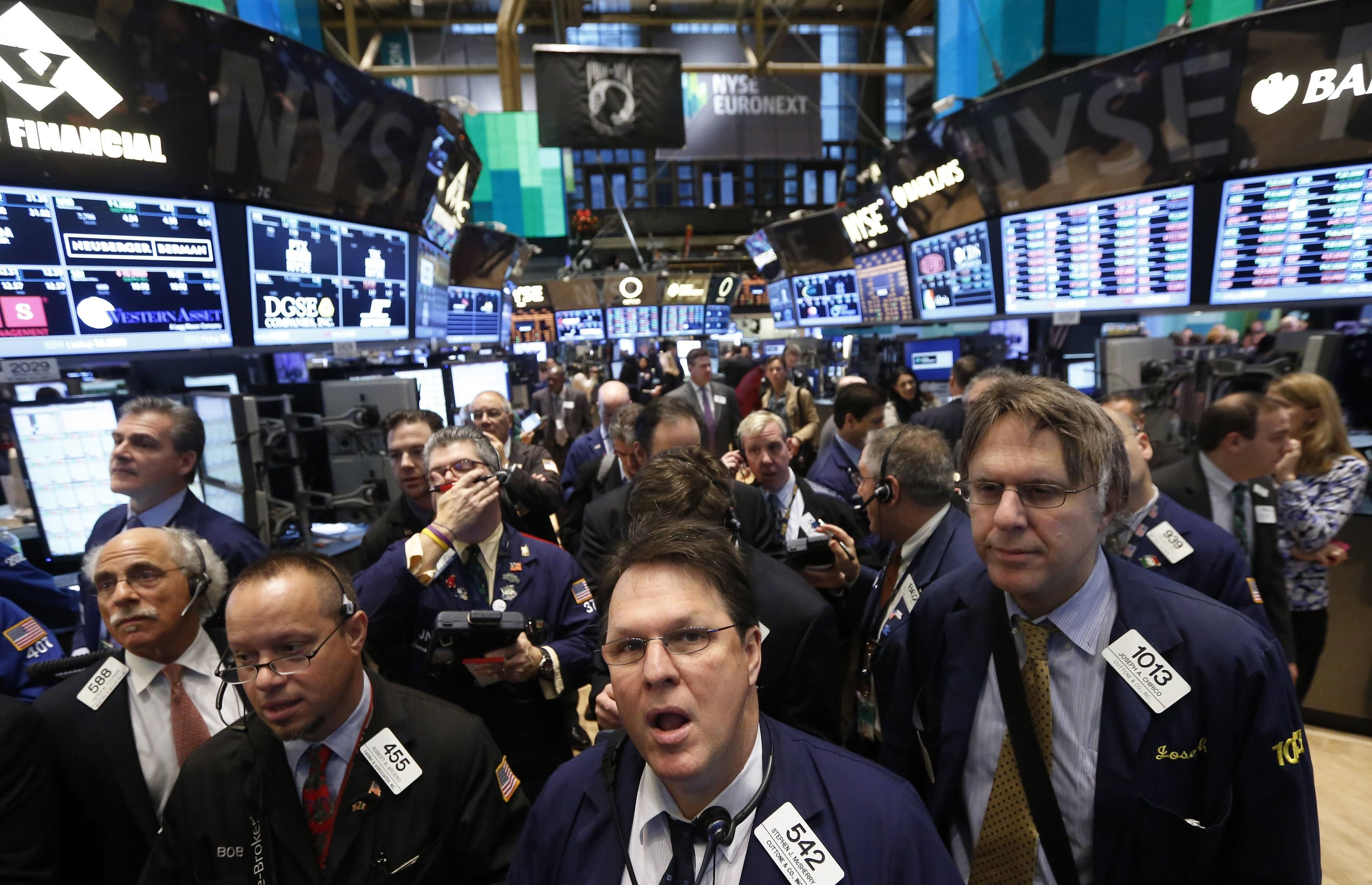 The worldwide smartphone market grew 13.0% year over year in 2015 Q2, with 341.5 million shipments, according to data from the International Data Corporation.  Though there is still buzz surrounding products like the iPhone and Android devices, analysis shows that nearly 50% of the market in not only controlled by other brands BUT it is also on a growth trend moving forward in the very near term.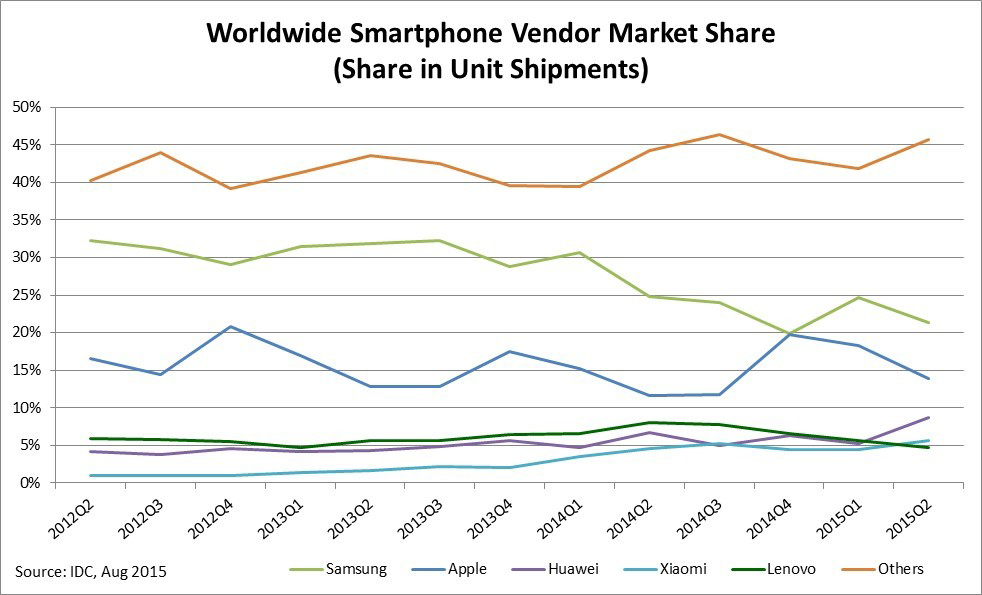 With this comes the advent of application development and social commerce, which takes into account the global scale that social media and ecommerce have created. The culmination of these industries has really taken much more attention in the market and is projected to impact the industry intensely within the years to come. Data from TrueShip shows that in 2014, social commerce revenue was over $20 billion. And the total revenue is on course to be over $30 billion by the end of 2015. Furthermore, with the growing population of millennials and a more, well informed tech user base, this number is anticipated to continue its growth. Keep in mind that 48% of millennials use smartphones and 21% use tablets to make online purchases.  In the end, it all traces back to having that handheld device.
With so much projected growth in this relatively new and exciting market beginning to surface, companies are beginning to adapt and investors have begun to find opportunities to capitalize.  Companies like Samsung, Apple Inc. (NASDAQ:AAPL), or even HP Inc (NYSE:HPQ) have all helped drive demand for this space, however there are still many more opportunities that early adapters can take advantage of in order to capitalize on the progress of this new industry. Mobile Lads Corp (OTCBB:MOBO), for example, is well positioned to take advantage of this industry going into 2016. The company provides consumers with a variety of products and services covering hardware and software solutions. They also have recently entered into the e-commerce world by creating partnerships with new and innovative mobile applications.
These partnerships and expansions have allowed  Mobile Lads Corp (OTCBB:MOBO) to create a single organized platform that delivers efficient access to unique and elite mobile hardware, applications and accessories including things like a mobile wallet, access to lines of credit and even protection plans & warrantees. Mobile Lads has partnered with China's leading mobile phone brand LEAGOO, becoming the exclusive distributor for North America and additional key regions. With this, Mobile Lads is set to make LEAGOO "as popular on this side of the globe as it is in Asia."
Further to this end, Mobile Lads announced on Tuesday the company has signed a Memorandum of Understanding to provide additional applications to its customers. The "Know Your Client" application could soon be available through an exclusive JV with LegitChex. According to the release, this is an easy-to-use App that provides a safe environment for anyone wanting to authenticate the identity of any person, company or organization with whom they are dealing, either online or in-person. In response to this latest development, Mobile Lads CEO Michael Paul stated, "Mobile Lads is excited to be the exclusive Mobile partner of LegitChex™ and looks forward to utilizing the KYC protocols to accelerate the roll out of our Mobile product suite."
Keep in mind that Mobile Lads currently has a market cap of less than $20million ($18.6 Million) with less than 300m shares outstanding. In comparison with its other, much larger, higher overhead competition, MOBO could be the diamond in the rough that tech investors are searching for.  The stock currently trades under $0.10 and has seen 52-week highs of $0.29. As the company looks to continue its expansion and partnerships one thing is certain, Mobile Lads has entered a very fresh and rapidly growing industry going into the New Year with new ventures underway in addition to the pipeline of services already under management.
Eanings Review: Rambus Inc. (NASDAQ:RMBS), Revlon Inc (NYSE:REV)
Revlon Inc(NYSE:REV) +2.5% after-hours after announcing that President and CEO Fabian Garcia is stepping down "to pursue other opportunities," and Executive Vice Chair Paul Meister will oversee operations on an interim basis.
REV also says it expects Q4 revenues of $785M, below $801M from the year-earlier quarter but ahead of analyst consensus estimate of $743M, and a $60M-$80M net loss for the quarter due to a charge related to the recent tax law changes.
REV expects Q4 adjusted EBITDA of $110M-$115M vs. $115M analyst consensus.
CFO Chris Peterson also denies rumors that the company is considering a material asset transfer that would shield assets from lenders.
Rambus Inc.(NASDAQ:RMBS) shares are down 5.5% aftermarket following Q4 results that beat revenue estimates and met on EPS. In-line Q1 guidance (under ASC 605 accounting change) has revenue from $94M to $100M (consensus: $100.38M) and EPS from $0.17 to $0.23 (consensus: $0.18).
Revenue breakdown: Royalties, $77.9M (+10% Y/Y); Product, $8.5M (-27%); Contract and other revenue, $15.5M (+2%); Licensing billings, $76.6M (+18%).Key metrics: Non-GAAP operating margin, 31%; total operating expenses, $67.5M; cash and equivalents, $172.2M; cash flow from operations, $33.3M.
ADTRAN, Inc. (NASDAQ:ADTN) Hits New Lows After Issuing disappointing Earnings Forecast
ADTRAN, Inc.(NASDAQ:ADTN) slumped to a 52-week low after forecasting below consensus guidance for Q4, revising its revenue estimate downward  to $125M from $155M-$165M earlier and seeing EPS of ~$0.01; analysts had expected EPS of ~$0.14 and revenue of $161.2M.
ADTN also projects Q1 to come in at roughly the same as Q4, misses analyst consensus of $167.5M.
CEO Tom Stanton says Q4 results have been hurt by a merger-related review, which ADTN expects to be completed in 60-90 days, and slowdown in the spending at a domestic Tier 1 customer.
MKM Partners analyst Michael Genovese believes the customer is CenturyLink (CTL -2%), which accounted for 24% of ADTN's total sales in 2016.
The analyst thinks the weakness should prove temporary, adding that ADTN's performance likely will accelerate into 2019 as the company stands to benefit from 5G spending; MKM trims its ADTN target price to $25 from $27 but keeps its Buy rating.
Big IPO Coming: Celator Pharmaceuticals Inc(NASDAQ:CPXX), Moleculin Biotech's (MBRX)

Today at 10am Eastern, Moleculin Biotech ticker symbol MBRX will debut on the Nasdaq stock exchange and is being considered as one of the most highly anticipated IPO's of 2016 by the street. The excitement and anticipation is arising from many experts saying that Moleculin Biotech's (MBRX) drug annamycin is far superior to Celator Pharmaceuticals Inc(NASDAQ:CPXX) drug daunorubicin.
CPXX which has been bought out by Jazz Pharmaceuticals plc – Ordinary Shares(NASDAQ:JAZZ) for $1.5 Billion Dollars last week, share price ran from $1.6 to $31 in 2 months. Moleculin Biotech's share structure is a 1.5m public float Priced at $6.