Smartphone Tech, App Development Spur Investment Interest; Mobile Lads Corp (OTCBB:MOBO), Apple Inc. (NASDAQ:AAPL), HP Inc (NYSE:HPQ)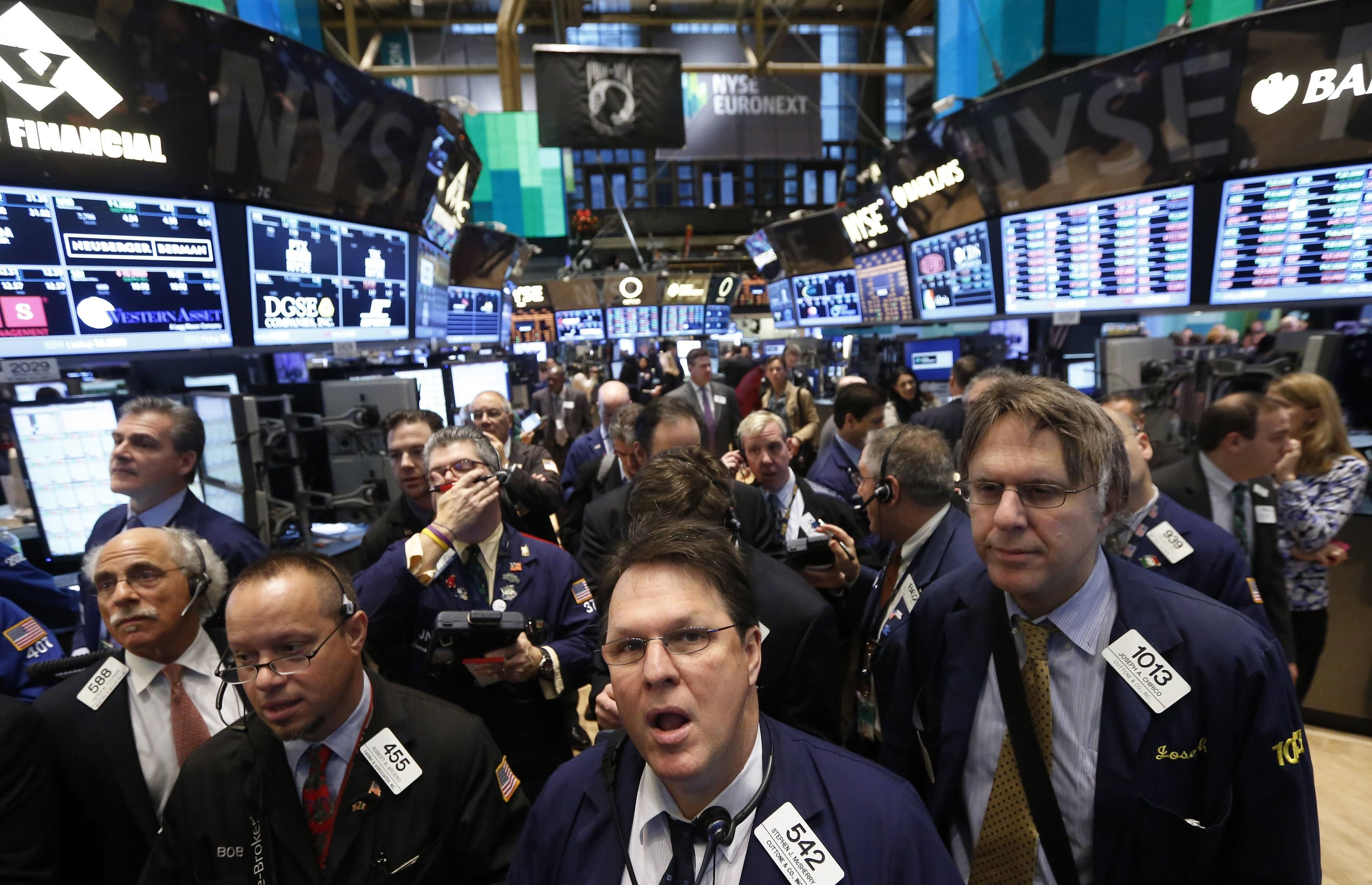 The worldwide smartphone market grew 13.0% year over year in 2015 Q2, with 341.5 million shipments, according to data from the International Data Corporation.  Though there is still buzz surrounding products like the iPhone and Android devices, analysis shows that nearly 50% of the market in not only controlled by other brands BUT it is also on a growth trend moving forward in the very near term.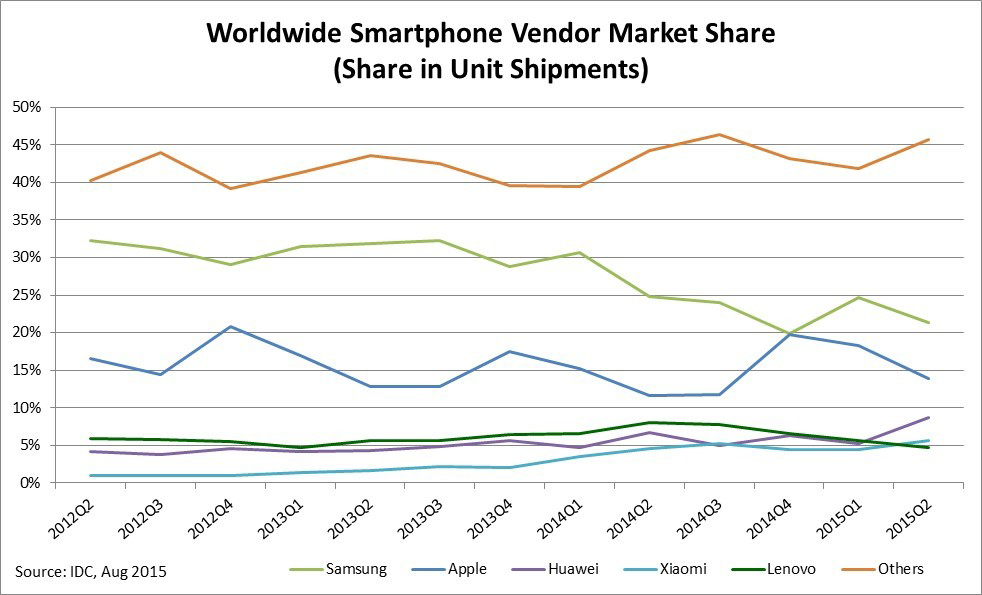 With this comes the advent of application development and social commerce, which takes into account the global scale that social media and ecommerce have created. The culmination of these industries has really taken much more attention in the market and is projected to impact the industry intensely within the years to come. Data from TrueShip shows that in 2014, social commerce revenue was over $20 billion. And the total revenue is on course to be over $30 billion by the end of 2015. Furthermore, with the growing population of millennials and a more, well informed tech user base, this number is anticipated to continue its growth. Keep in mind that 48% of millennials use smartphones and 21% use tablets to make online purchases.  In the end, it all traces back to having that handheld device.
With so much projected growth in this relatively new and exciting market beginning to surface, companies are beginning to adapt and investors have begun to find opportunities to capitalize.  Companies like Samsung, Apple Inc. (NASDAQ:AAPL), or even HP Inc (NYSE:HPQ) have all helped drive demand for this space, however there are still many more opportunities that early adapters can take advantage of in order to capitalize on the progress of this new industry. Mobile Lads Corp (OTCBB:MOBO), for example, is well positioned to take advantage of this industry going into 2016. The company provides consumers with a variety of products and services covering hardware and software solutions. They also have recently entered into the e-commerce world by creating partnerships with new and innovative mobile applications.
These partnerships and expansions have allowed  Mobile Lads Corp (OTCBB:MOBO) to create a single organized platform that delivers efficient access to unique and elite mobile hardware, applications and accessories including things like a mobile wallet, access to lines of credit and even protection plans & warrantees. Mobile Lads has partnered with China's leading mobile phone brand LEAGOO, becoming the exclusive distributor for North America and additional key regions. With this, Mobile Lads is set to make LEAGOO "as popular on this side of the globe as it is in Asia."
Further to this end, Mobile Lads announced on Tuesday the company has signed a Memorandum of Understanding to provide additional applications to its customers. The "Know Your Client" application could soon be available through an exclusive JV with LegitChex. According to the release, this is an easy-to-use App that provides a safe environment for anyone wanting to authenticate the identity of any person, company or organization with whom they are dealing, either online or in-person. In response to this latest development, Mobile Lads CEO Michael Paul stated, "Mobile Lads is excited to be the exclusive Mobile partner of LegitChex™ and looks forward to utilizing the KYC protocols to accelerate the roll out of our Mobile product suite."
Keep in mind that Mobile Lads currently has a market cap of less than $20million ($18.6 Million) with less than 300m shares outstanding. In comparison with its other, much larger, higher overhead competition, MOBO could be the diamond in the rough that tech investors are searching for.  The stock currently trades under $0.10 and has seen 52-week highs of $0.29. As the company looks to continue its expansion and partnerships one thing is certain, Mobile Lads has entered a very fresh and rapidly growing industry going into the New Year with new ventures underway in addition to the pipeline of services already under management.
ConforMIS Inc (NASDAQ: CFMS): Premium Members Made A Quick 65% Profit In Just 1 week
Well, as we know there are two types of person in the stock market one is trader and another is investor. Investors tend to put money for longer time, while traders make short term bets. We know, its not at all easy to make money in the short term especially in the equity markets. However, premium members at Traders Insights are making awesome money on our calls on our swing trading calls. WE ARE OFFERING A SPECIAL 7-Day Trial Period at Just $5 (so that everybody can make money with us and join us if satisfied). Register Here http://tradersinsights.com/pricing/
JOIN US NOW: For Details Contact us at info@tradersinsights.com
Or You can send me a friend request on facebook here https://www.facebook.com/sebastian.gomestradersinsights
Now let me show you how we made quick 43% in just 1-week which was posted to our premium members:-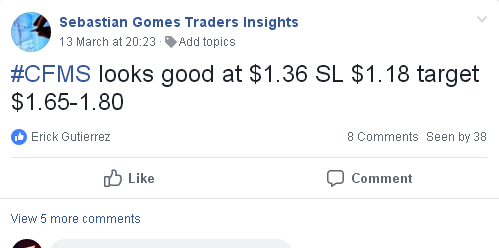 We told our members in facebook private group to buy ConforMIS Inc (NASDAQ: CFMS) yesterday (march 13th) at $1.36. Now look at the price of the stock – its up 65% at $2.25 from our buy price. This is how easy money they made. If you had invested $5,000 in CFMS, it could had been moved up to $8,250. It's not yet late, join us at info@tradersinsights.com
Rockwell Medical Inc (NASDAQ: RMTI): Premium Members Made A Quick 20% Profit In 24 Hours
Well, as we know there are two types of person in the stock market one is trader and another is investor. Investors tend to put money for longer time, while traders make short term bets. We know, its not at all easy to make money in the short term especially in the equity markets. However, premium members at Traders Insights are making awesome money on our calls on our swing trading calls. WE ARE OFFERING A SPECIAL 7-Day Trial Period at Just $5 (so that everybody can make money with us and join us if satisfied). Register Here http://tradersinsights.com/pricing/
JOIN US NOW: For Details Contact us at info@tradersinsights.com
Or You can send me a friend request on facebook here https://www.facebook.com/sebastian.gomestradersinsights
Now let me show you how we made quick 43% in just 1-week which was posted to our premium members:-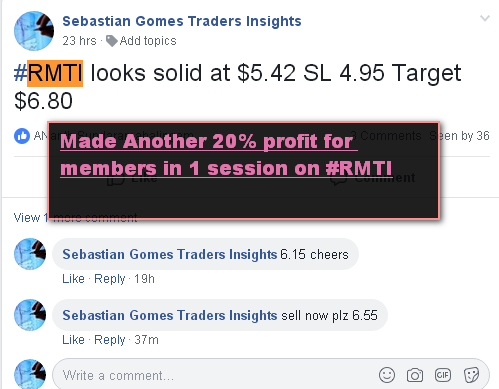 We told our members in facebook private group to buy Rockwell Medical Inc (NASDAQ: RMTI) yesterday (march 18th) at $5.42. Now look at the price of the stock – its up 20% at $6.55 from our buy price. This is how easy money they made. If you had invested $5,000 in RMTI, it could had been moved up to $6,000. It's not yet late, join us at info@tradersinsights.com
Sorrento Therapeutics Inc (NASDAQ: SRNE): Members Made A Hefty 15% Profit In 24 Hours
Well, as we know there are two types of person in the stock market one is trader and another is investor. Investors tend to put money for longer time, while traders make short term bets. We know, its not at all easy to make money in the short term especially in the equity markets. However, premium members at Traders Insights are making awesome money on our calls on our swing trading calls. WE ARE OFFERING A SPECIAL 7-Day Trial Period at Just $5 (so that everybody can make money with us and join us if satisfied). Register Here http://tradersinsights.com/pricing/
 JOIN US NOW: For Details Contact us at info@tradersinsights.com
 Or You can send me a friend request on facebook here https://www.facebook.com/sebastian.gomestradersinsights
Now let me show you how we made quick 43% in just 1-week which was posted to our premium members:-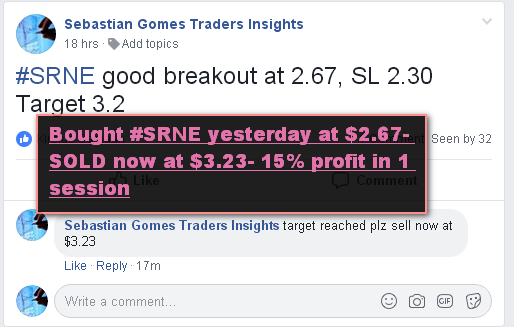 We told our members in facebook private group to buy Sorrento Therapeutics Inc (NASDAQ: SRNE) yesterday (march 18th) at $2.67. Now look at the price of the stock – its up 15% at $3.23 from our buy price. This is how easy money they made. If you had invested $5,000 in SRNE, it could had been moved up to $5,750.  It's not yet late, join us at info@tradersinsights.com