New Desktop Chips from AMD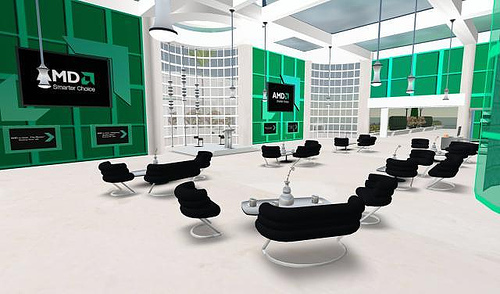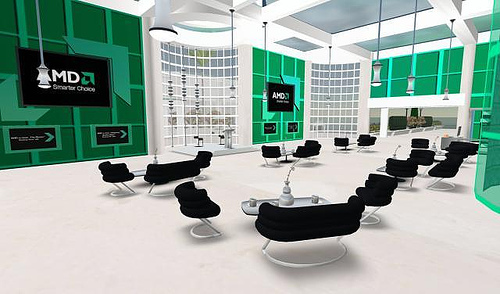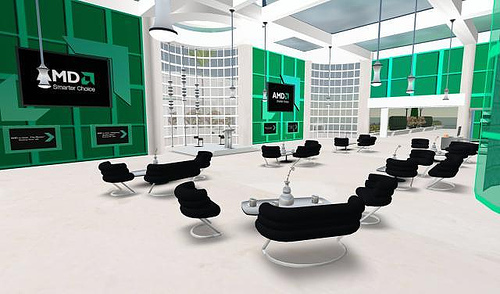 In the middle of Sandy arrival, AMD revealed its plans to develop 64-bit ARM that would arrive by 2014. Rory Read, CEO of AMD revealed that the new chip will convert the data center computing environment as it's focused on solid severs. He told to the press that AMD will make use of Sea Micro's Freedom Fabric that it purchased recently to unite multiple processors. Read said that the fabric is only a concept and is a yet-to-be-produced supercomputer fabric in the market. He added that it'll allow both x86 and ARM processors. Since it requires great efforts and deep study about the fabric and technologies to be used, the new desktop chips won't arrive overnight, but in next couple of years.
Company Working on New ARM-based Servers
Lisa Su, GM of Global Business Units and Senior Vice President of AMD, announced the company's plans to release ARM-based servers; he said that the work on new server, will not stop them from making x86-based server processors. The new server will combine graphic enabled processors cores for certain workloads. There won't be any one option, fitting all, but each of them will be created for particular workloads. They are still working on the technology and hence many more details still look puzzled. For example, will AMD use standard or customized ARM cores? Still, it's a great change in path, though the brand has been clueing at for a while talking about many deals with ARM, including heterogeneous system architecture.
Rivals like NVidia also Working on 64-Bit CPUs
AMD isn't the only company to announce its plan on 64-Bit ARM-based CPU; two months ago, Applied Micro had announced its plans to create 64-Bit ARM-based processors, named X-Gene and few weeks ago, Calxeda announced the same and told it'll be available in 2014. Other firms, like Nvidia, and Cavium are also extending their ARM-based servers, from 32-bit to 64-bit.
ARM named its 2 processor cores as A53 and A57; the smaller A53 is the smallest 64-bit processor, while the larger A57 is AMD's powerful processor. Broadcom, Samsung, Calxeda, AMD, ST Microelectronics, and HiSilicon are in the talks for licensing the new cores that are slated to release in 2014. The company had introduced the latest version of its Piledriver-based FX processor code, known as Vishera a week ago. The FX series is designed to add discrete graphics to the desktop systems that are geared toward hobbyists and gamers. The revised cores and higher-end frequencies are aimed to deliver faster performance than older FX processors. Overall, it looks like more completion and a step forward, in terms of performance in the desktop market.
Top 3 Gainers: Zynga (NASDAQ:ZNGA), Eros International (NYSE:EROS), Borqs Technologies' (BRQS)
Zynga (NASDAQ:ZNGA) is up 2.5% after Benchmark reiterated its Buy rating in a look-ahead at Q2 earnings. The firm's expecting a beat and solid guidance for Q3, and it's raising its guidance for the fiscal year.
Tailwinds from the pandemic won't dissipate easily, Benchmark suggests, and the videogame maker's acquisition of Peak (and with it new "forever franchises" in Toon Blast and Toy Blast) will drive audience, bookings, margins and free cash flow, it says. The firm has an $11 price target, now implying 14% upside.
Eros International (NYSE:EROS) is up 5.8% today, making up the last week's lost ground, after news that its streaming service Eros Now is partnering with Sony India (SNE +2.3%).
That will mean Eros Now's app is pre-installed on selected Sony smart televisions in India, along with availability on a large base of existing models (Bravia E series and newer).
The country over the past year has seen a 25% growth in demand for smart TVs, fueled by overall industry growth of 15%, to a record 15M units/year.
Borqs Technologies' (BRQS) personal safety tracker sees strong market with increased orders from the electronics retail chain in the US.
The boost in product demand comes ahead coronavirus pandemic that provides company to expect delivery of 250K units this year. It reflects over 3x the volume delivered in 2019, the year of its launch.
Borqs' mobile personal safety devices designed particularly for senior citizens come with panic button, location tracking, and fall detection.
Tesla, Inc. (TSLA): US agencies investigate fatal Tesla Model 3 crash in Florida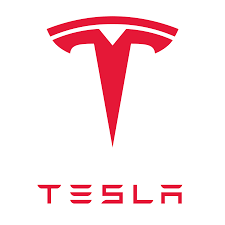 American safety officials are looking into the circumstances surrounding another fatal Tesla, Inc. (TSLA) crash. Both the NTSB and the NHTSA have confirmed that they're investigating a collision between a Model 3 and a semi truck in Delray Beach, Florida on March 1st. According to the police report, the truck was turning left to enter a main thoroughfare when the Model 3 crashed into the semi's trailer, shearing off the car's roof and killing the driver. It's not certain if Autopilot was active, although the Model 3 kept traveling for more than 500 yards before coming to a stop.
Why ASDN Could Massively Outperform TSLA in 2019
Tesla said in a statement that it was "deeply saddened" about the collision and was "reaching out" to authorities to cooperate. The NTSB added that it typically takes one to two years to complete investigations like this.
This certainly isn't the first time US safety agencies have investigated Tesla crashes to determine the possible role of Autopilot. However, there are unusually close parallels to a deadly incident from May 2016, when a Model S driver in Florida struck a trailer. His vehicle had Autopilot engaged and also kept going a significant distance after the crash, although investigators cleared Tesla and noted that the driver in that case ignored safety warnings. While the particular circumstances are different, it wouldn't be out of the question for agents to compare the two cases.
Amazon (NASDAQ:AMZN), Qualcomm (NASDAQ:QCOM) Are In News On Monday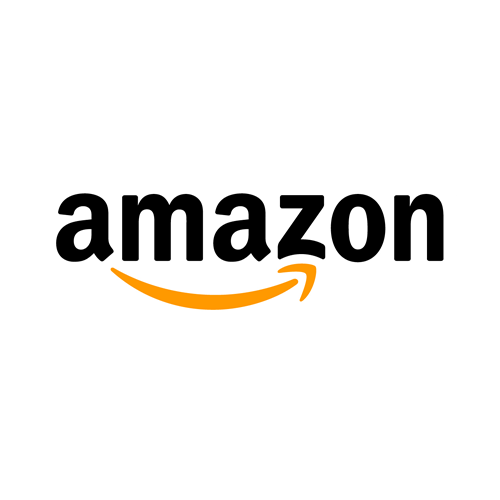 Evercore raises its Amazon (NASDAQ:AMZN) price target from $1,800 to $1,965 saying that gross profit has become a "more important indicator" than Y/Y revenue growth.
Key quote: "As such, we remain bullish on AMZN at least in part because the company's gross profit is expected to grow ~400bps faster than revenue for AMZN over the next 3 years."
Why Investors Are Calling ASDN the AMZN of the Sky!
Amazon shares are up 0.9% pre-market to $1,686.
Qualcomm (NASDAQ:QCOM) alleges in a San Diego federal court that Apple (NASDAQ:AAPL) violated three of its patents and asks for tens of millions of dollars in damages.
Qualcomm has filed a series of patent actions against Apple around the world that will conclude before the antitrust trial starting in April, which will hear Apple's challenge to QCOM's business model.
Have you seen the article Forbes wrote about the ASDN Flying Passenger Drone and its technology?
U.S. District Judge Dana Sabraw will open an eight-day trial today deciding whether Apple violated Qualcomm's patents with its iPhones that contain Intel (NASDAQ:INTC) chips.
Qualcomm shares are up 0.8% pre-market to $54.65.
Apple shares are up 0.5% to $175.88.