Opening Buzz: Micron Technology, Inc. (NASDAQ:MU), Sprint Corporation(NYSE:S)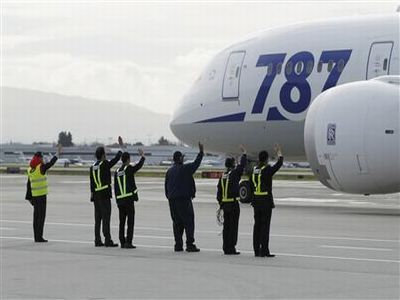 Sprint Corporation(NYSE:S) shares declined 1.42% to $8.31. This year Sprint set the stage for a dynamic 2014 with significant network improvements on behalf of its business customers and consumers. The company's achievements were punctuated by the launch of Sprint Spark™, a network capability that uses three spectrum frequencies to deliver peak 4G LTE wireless data speeds of 50-60Mbps. Sprint Spark is also expected to deliver significantly improved call quality and clarity as it rolls out HD Voice.
Free Urgent Insider Catalyst Report For S Available Here 
Additionally, the company on Dec. 11 said it recently announced the 2013 recipients of its Atlanta Local Giving Program. Total, three area non-profit organizations were awarded grants as part of this signature community-support program. The Atlanta Local Giving Program awarded Sprint grants totaling $50,000 to area non-profits that support the Sprint Project Connect focus area of Internet safety and technology-related programs and resources to help youth succeed in a digital world.
Micron Technology, Inc. (NASDAQ:MU) shares fell 1.34% to $22.77. The company on Dec. 10 announced the availability of 45nm Serial NOR Flash memory samples in 512Mb, 1Gb, and 2Gb densities with a standard SPI interface. These new MT25Q SPI NOR devices offer a cost-effective solution with high performance, enhanced security and drop-in compatibility with legacy NOR devices, enabling high-density SPI NOR adoption in consumer industrial and networking applications.
Free Urgent Insider Catalyst Report For MU Available Here 
Additionally, the company on Dec. 2 announced that the company has named Rajan Rajgopal, vice president of Quality. Rajgopal will be responsible for overseeing all aspects of Micron's quality systems including manufacturing, customer program management and product ramps. He brings more than 25 years of experience to Micron and most recently served as the vice president of Global Quality and Customer Enablement for GLOBALFOUNDRIES in Singapore.
Top 3 Gainers: Zynga (NASDAQ:ZNGA), Eros International (NYSE:EROS), Borqs Technologies' (BRQS)
Zynga (NASDAQ:ZNGA) is up 2.5% after Benchmark reiterated its Buy rating in a look-ahead at Q2 earnings. The firm's expecting a beat and solid guidance for Q3, and it's raising its guidance for the fiscal year.
Tailwinds from the pandemic won't dissipate easily, Benchmark suggests, and the videogame maker's acquisition of Peak (and with it new "forever franchises" in Toon Blast and Toy Blast) will drive audience, bookings, margins and free cash flow, it says. The firm has an $11 price target, now implying 14% upside.
Eros International (NYSE:EROS) is up 5.8% today, making up the last week's lost ground, after news that its streaming service Eros Now is partnering with Sony India (SNE +2.3%).
That will mean Eros Now's app is pre-installed on selected Sony smart televisions in India, along with availability on a large base of existing models (Bravia E series and newer).
The country over the past year has seen a 25% growth in demand for smart TVs, fueled by overall industry growth of 15%, to a record 15M units/year.
Borqs Technologies' (BRQS) personal safety tracker sees strong market with increased orders from the electronics retail chain in the US.
The boost in product demand comes ahead coronavirus pandemic that provides company to expect delivery of 250K units this year. It reflects over 3x the volume delivered in 2019, the year of its launch.
Borqs' mobile personal safety devices designed particularly for senior citizens come with panic button, location tracking, and fall detection.
Tesla, Inc. (TSLA): US agencies investigate fatal Tesla Model 3 crash in Florida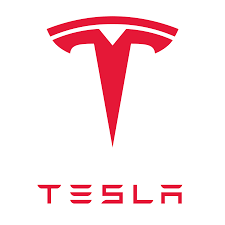 American safety officials are looking into the circumstances surrounding another fatal Tesla, Inc. (TSLA) crash. Both the NTSB and the NHTSA have confirmed that they're investigating a collision between a Model 3 and a semi truck in Delray Beach, Florida on March 1st. According to the police report, the truck was turning left to enter a main thoroughfare when the Model 3 crashed into the semi's trailer, shearing off the car's roof and killing the driver. It's not certain if Autopilot was active, although the Model 3 kept traveling for more than 500 yards before coming to a stop.
Why ASDN Could Massively Outperform TSLA in 2019
Tesla said in a statement that it was "deeply saddened" about the collision and was "reaching out" to authorities to cooperate. The NTSB added that it typically takes one to two years to complete investigations like this.
This certainly isn't the first time US safety agencies have investigated Tesla crashes to determine the possible role of Autopilot. However, there are unusually close parallels to a deadly incident from May 2016, when a Model S driver in Florida struck a trailer. His vehicle had Autopilot engaged and also kept going a significant distance after the crash, although investigators cleared Tesla and noted that the driver in that case ignored safety warnings. While the particular circumstances are different, it wouldn't be out of the question for agents to compare the two cases.
Amazon (NASDAQ:AMZN), Qualcomm (NASDAQ:QCOM) Are In News On Monday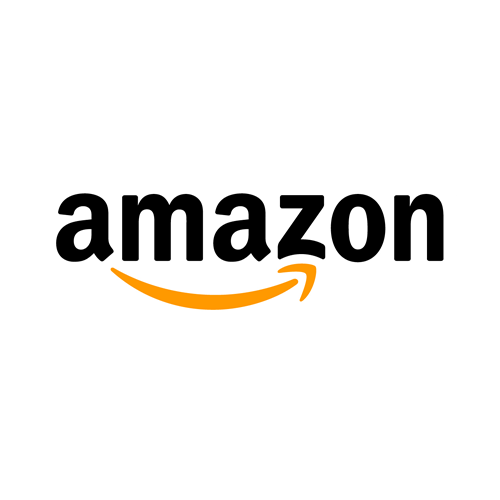 Evercore raises its Amazon (NASDAQ:AMZN) price target from $1,800 to $1,965 saying that gross profit has become a "more important indicator" than Y/Y revenue growth.
Key quote: "As such, we remain bullish on AMZN at least in part because the company's gross profit is expected to grow ~400bps faster than revenue for AMZN over the next 3 years."
Why Investors Are Calling ASDN the AMZN of the Sky!
Amazon shares are up 0.9% pre-market to $1,686.
Qualcomm (NASDAQ:QCOM) alleges in a San Diego federal court that Apple (NASDAQ:AAPL) violated three of its patents and asks for tens of millions of dollars in damages.
Qualcomm has filed a series of patent actions against Apple around the world that will conclude before the antitrust trial starting in April, which will hear Apple's challenge to QCOM's business model.
Have you seen the article Forbes wrote about the ASDN Flying Passenger Drone and its technology?
U.S. District Judge Dana Sabraw will open an eight-day trial today deciding whether Apple violated Qualcomm's patents with its iPhones that contain Intel (NASDAQ:INTC) chips.
Qualcomm shares are up 0.8% pre-market to $54.65.
Apple shares are up 0.5% to $175.88.