Sprint Nextel Corporation (NYSE:S) customers will not be getting subsidised Research In Motion Ltd (NASDAQ:BBRY)'s Z10s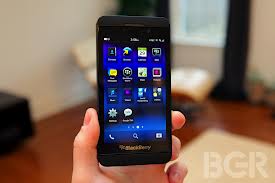 Sprint Nextel Corporation (NYSE:S) has said that it will not be offering Research In Motion Ltd(NASDAQ:BBRY) new Z10 smartphone on its network on contract. The network carrier will however be offering the QWERTY-based Q10 also from Blackberry.
Sprint, the third biggest network carrier in the U.S. and is the only one among the bigger carriers which will not be offering the Z10.
The Z10 is a touchscreen-based phone while the Q10 has a physical keyboard. The Z10 is scheduled to make its debut in the United States this month.
"We aren't saying there's anything different about our customers," Sprint spokesman Mark Elliott was quoted by Bloomberg in a report.
"We think our customers will be happy with the qwerty keyboard and touch screen on the Q10."
Blackberry is launching its new range of smartphones, based on its new operating system BB10, in phases across the world. It was first released in the United Kingdom, Canada, the Middle East and now India.
For Ontario-based Blackberry, a touchscreen phone is distinct departure from its usual physical keyboard-based devices, which has become its hallmark.
In fact Chief Executive Thorsten Heins expects that the new touch devices will be selling more than keyboard-based ones 3 to 1.
The other big U.S. carriers — AT&T Inc. (T), Verizon Wireless and T-Mobile USA — have created sign-up pages for customers interested in getting e-mail alerts about the availability of the BlackBerry Z10. Exact release dates haven't been announced.
Tesla, Inc. (TSLA): US agencies investigate fatal Tesla Model 3 crash in Florida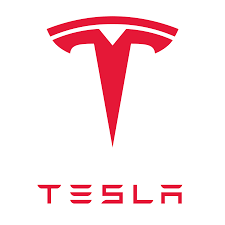 American safety officials are looking into the circumstances surrounding another fatal Tesla, Inc. (TSLA) crash. Both the NTSB and the NHTSA have confirmed that they're investigating a collision between a Model 3 and a semi truck in Delray Beach, Florida on March 1st. According to the police report, the truck was turning left to enter a main thoroughfare when the Model 3 crashed into the semi's trailer, shearing off the car's roof and killing the driver. It's not certain if Autopilot was active, although the Model 3 kept traveling for more than 500 yards before coming to a stop.
Why ASDN Could Massively Outperform TSLA in 2019
Tesla said in a statement that it was "deeply saddened" about the collision and was "reaching out" to authorities to cooperate. The NTSB added that it typically takes one to two years to complete investigations like this.
This certainly isn't the first time US safety agencies have investigated Tesla crashes to determine the possible role of Autopilot. However, there are unusually close parallels to a deadly incident from May 2016, when a Model S driver in Florida struck a trailer. His vehicle had Autopilot engaged and also kept going a significant distance after the crash, although investigators cleared Tesla and noted that the driver in that case ignored safety warnings. While the particular circumstances are different, it wouldn't be out of the question for agents to compare the two cases.
Amazon (NASDAQ:AMZN), Qualcomm (NASDAQ:QCOM) Are In News On Monday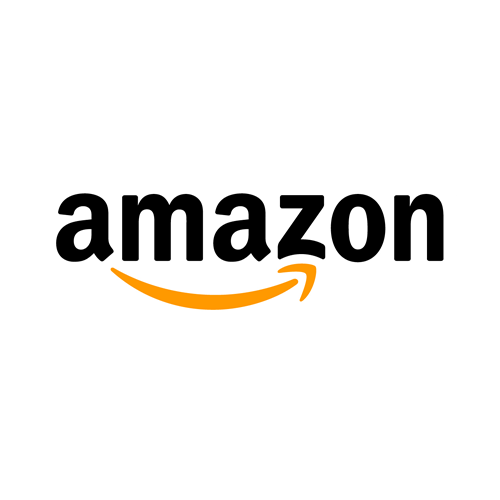 Evercore raises its Amazon (NASDAQ:AMZN) price target from $1,800 to $1,965 saying that gross profit has become a "more important indicator" than Y/Y revenue growth.
Key quote: "As such, we remain bullish on AMZN at least in part because the company's gross profit is expected to grow ~400bps faster than revenue for AMZN over the next 3 years."
Why Investors Are Calling ASDN the AMZN of the Sky!
Amazon shares are up 0.9% pre-market to $1,686.
Qualcomm (NASDAQ:QCOM) alleges in a San Diego federal court that Apple (NASDAQ:AAPL) violated three of its patents and asks for tens of millions of dollars in damages.
Qualcomm has filed a series of patent actions against Apple around the world that will conclude before the antitrust trial starting in April, which will hear Apple's challenge to QCOM's business model.
Have you seen the article Forbes wrote about the ASDN Flying Passenger Drone and its technology?
U.S. District Judge Dana Sabraw will open an eight-day trial today deciding whether Apple violated Qualcomm's patents with its iPhones that contain Intel (NASDAQ:INTC) chips.
Qualcomm shares are up 0.8% pre-market to $54.65.
Apple shares are up 0.5% to $175.88.
Tesla, Inc. (TSLA) Shares Slump After Elon Musk's Comments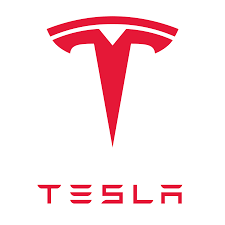 Chief Executive Elon Musk's warning on profit during a conference call with members of the media, which did not include Reuters, contrasted with Tesla's statements last month that it was expecting a "very small" net profit in the first quarter.
Shares of Tesla, Inc. (TSLA)fell 3.4 percent after hours. Investors have voiced concerns about whether Tesla would be able to maintain profit margins through cost cutting – such as recent layoffs – as it reduces prices of its newest vehicle.
Why ASDN Could Massively Outperform TSLA in 2019
Still, the price drop could quell concerns from some analysts that demand for the higher-priced versions of the Model 3 was beginning to dry up in the United States, especially after a federal tax credit was cut in half this year.
"Tesla wants to drum up demand," said Elazar Advisors' Chaim Siegel. "There was a slowdown in the U.S. as the tax credits dropped. (There are) more tax credit hits later in the year too so they are trying to be proactive."
Musk has often shared that his strategy for Tesla was to build higher-priced cars – the Model S and X – whose success would ultimately usher in a $35,000 mass-market car, followed by an SUV, the Model Y, which is currently in development. But customers who reserved the Model 3 at that lower price have waited nearly three years since Musk first promised it.
An online-only sales strategy, along with other changes, would allow vehicle prices to fall by about 6 percent on average, Tesla said in a blog on its website https://bit.ly/2IHjLw4. Over the next few months, Tesla will wind down "many" of its stores, while investing in its service system, it said.